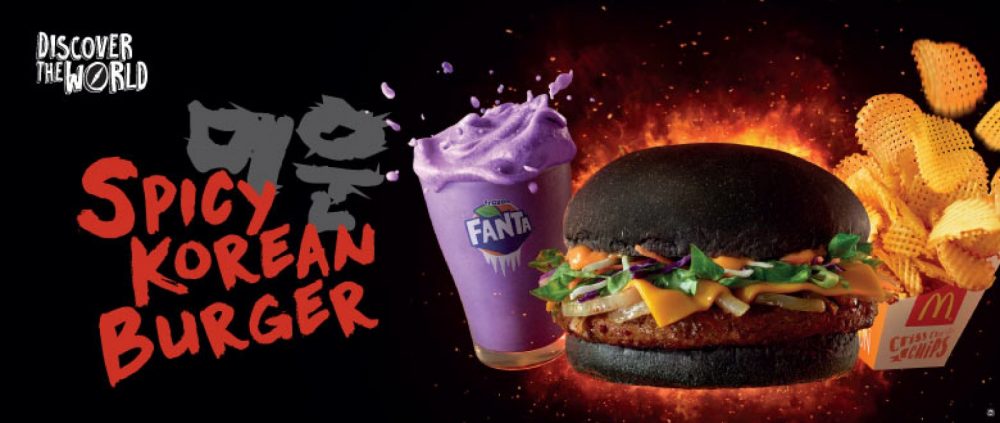 Among hundreds and thousands of things that make me want to travel abroad, McDonald's local menu items take a significant chunk. From Canada's Maple & Bacon Poutine to India's Curry Pan, the world is full of local limited items you can see but can't touch.
On July 25, McDonald's Malaysia added another pie in the sky on the list. As a part of its "Discover the World" campaign, which has previously showcased the tastes of Brazil and Hawaii, the Malay McDonald's introduced "Spicy Korean Burger."
McDonald's Malaysia's new burger features bold tastes of Korean food, which is popularly associated with spiciness. Between charcoal buns, beef patty seasoned with kimchi, lettuce and other sliced vegetables, and spicy gochujang sauce are sandwiched, presenting a pleasant harmony of spiciness and juiciness.
For its TV advertisement, the global fast food brand used another big thing that represents Korea – the Korean Drama. Check out the 45-second-long McDrama My Spicy Love below!
By Heewon Kim