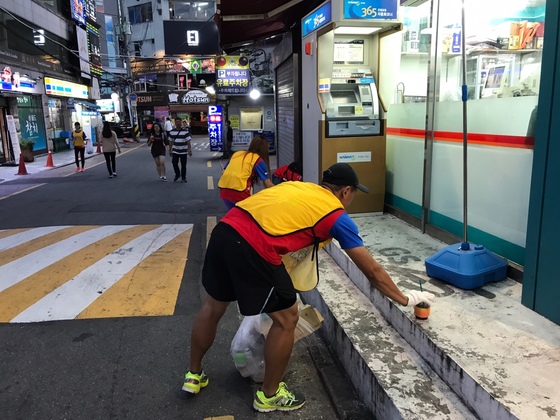 In the evening of September 16, about 40 people were gathered in the plaza in front of U-Plex in Seoul. Each of them had a bagful of trashes they have picked for an hour from the streets.
As the referees announced scores, the "athletes" screamed in joy. For an hour, they competed in a trash-picking as a sport.
First launched in Japan as a social contribution activity, it has now been established as a popular game people of every age can play. Since the establishment of the Trash-Picking Sport Union in 2008, 581 trash-picking events have been held in Japan with 67,872 participants.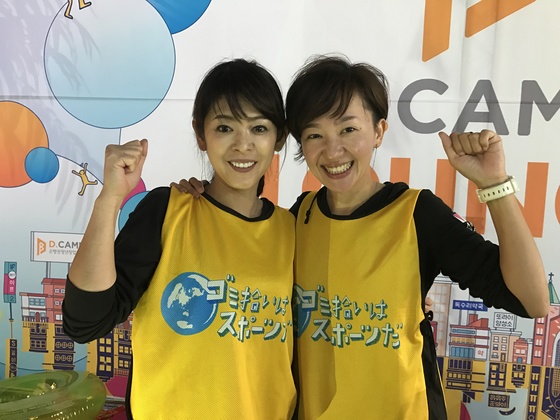 The popularity of trash-picking as a sport even made its way to become a special event for the 2020 Tokyo Olympics. Referees from Japan, Umekita Nako and Fukudome Mayuko, visited Seoul for a preliminary game to select the members of Korean national team.
The referees thoroughly went through the picked items. Qualified trash was given scores based on the rule – 10 for 100grams of burnable garbage, 10 for 100grams of plastic bottles, and 100 for 100grams of cigarette butts. The winner of the first trash-picking event in Seoul was a team named "Tsumekiri," which scored 2,415 with 12.1kilograms of garbage.
Umekita and Fukudome were assured that Koreans, too, will find the "trash-picking sport" appealing.
"Approaching it as a sports instead of a community service was the key to its popularity in Japan," they analyzed. "Although there is no prize, the sense of accomplishment gives people enough reason to compete each other."
With the Olympics ahead, the union is busy in Japan to select the members of its national team. As winning at the Olympic game comes with specially produced medals, they expect some fierce competition.
Korea is not the first country to hold the event outside of Japan. In 2016, the event was held serially in Malaysia, Myanmar, and Russia. In Russia, 1ton of trash was collected during the game.
Trash-picking as a sport is a meaningful approach, as it attempts to improve a social issue with a form of entertainment. The Trash-Picking Sport Union aims to expand its influence to more fields.
Original article by Yang Bo-ra