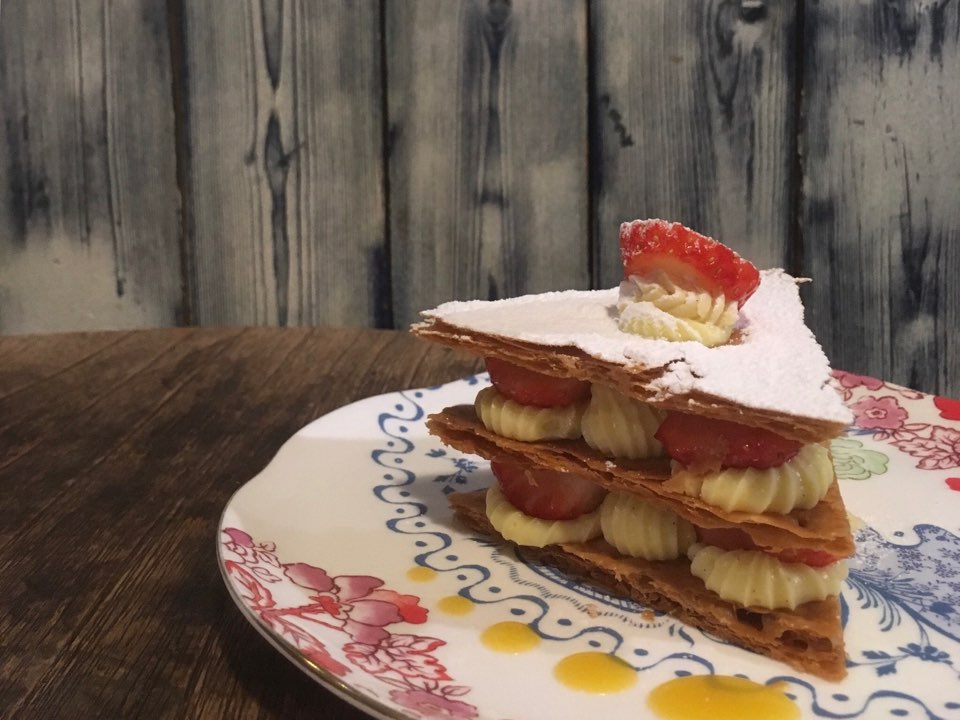 Strawberry has long been loved as a seasonal fruit in spring. However, as the usage of in-door farming method prospered, the sweeter fruits from controlled environment started to overpower the seasonal harvests, making winter the season for strawberry.
For the past few years, Japanese-style strawberry shortcake has been number one strawberry dessert choice in many cafes in Korea. However, French dessert Mille Feuille is slowly emerging as another popular choice at many places.
Here are the most popular cafes in Seoul where you can try the winter delicacy.
Mon Café Gregory
410-11 Hapjeong-dong, Mapo-gu, Seoul

The compact two-story café is filled with cozy atmosphere reenacting that of a rural British cottage. Try their milk tea and house-made desserts including Strawberry Mille Feuille and Tarte Tatin.
Be Sweet On
27, Wausan-ro 27-gil, Seogyo-dong, Mapo-gu, Seoul
During the hotter season, the dessert café is crowded with people who visit for their famous Matcha Saved Ice. Their elegant Strawberry Mille Feuille is the colder season's favorite.
La Pomme
35 Apgujeong-ro 10-gil, Sinsa-dong, Gangnam-gu, Seoul
Located on the famed Garosu-gil, this dessert café is an outpost of Be Sweet On. Tarte Tatin, which is made to order, is also a popular choice worth a try!
Mafia Dessert
26 Noksapyeong-daero 40na-gil, Itaewon-dong, Yongsan-gu, Seoul
Mafia Dessert is definitely the hottest dessert spot in Itaewon, especially when it comes to Mille Feuille. Their Tiramisu is also a popular item on the menu, but perfectly crispy and rightly sweet Strawberry Mille Feuille is on another level.
By Heewon Kim