When deciding where to go for holiday, gathering recommendations from locals is one way to make your plan more entertaining and enjoyable. Hence, for those looking to escape to somewhere warm in the colder months, the ambassadors of 5 Asean countries to Korea have suggested destinations in their countries.
Each ambassador from Southeast Asian countries including Thailand, Cambodia, Vietnam and Indonesia explained the reasons for visiting their favorite spots in his or her home country to the Asean-Korea Center. Some destinations, such as Ankor Wat in Cambodia, are already widely known, while some are rising in popularity, such as the magnificent islands of Trat in Thailand.
"The center has been reinforcing its work programs to successfully bridge Asean and Korea, especially in the areas of tourism and culture," the center said in a release.
The project is part of Asean's attempt to cooperate in promoting the entire region as a single tourism destination. It is also in line with the upcoming endorsement of the Asean Tourism Strategic Plan for the next decade later this month. The plan will put more emphasis on the development of the intraregional tourism clusters so that countries can have better tourism infrastructure, which will benefit both travelers and locals there.
BY LEE SUN-MIN [summerlee@joongang.co.kr]
Ha Long Bay, Vietnam
In the northeast part Vietnam adjacent to Hanoi, Ha Long Bay has been widely popular among travelers to Vietnam for its waterscape.
"Sea, sky and huge, amazing limestone cliffs! It's truly a gorgeous place," said Ambassador Pham Huu Chi of Vietnam to Korea. "You can have romantic nights on a cruise or fly over the Unesco World Heritage Site and enjoy spectacular dragon's-eye views."
The area consists of about 2,000 small and large islands and measures over 1,500 square kilometers (580 square miles). It was listed as a World Heritage Site in 1994 for its landscape filled with uniquely shaped rocks.
Bagan, Myanmmar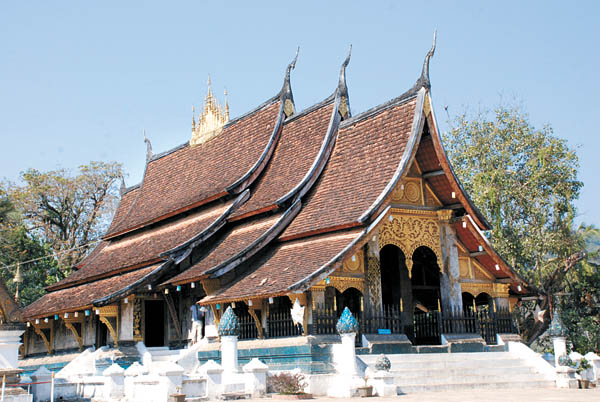 For travelers who visit this country, this is one of the must-see destinations. The area is open to travelers but not yet so developed that the place can still recall its ancient charm.
Bagan has thousands of pagodas of different sizes, and even amateur photographers can successfully get amazing photos.
"It's one of the richest archaeological sites in the world, and nearly 3,000 temples and pagodas from the 11th century are well preserved," said Ambassador Myo Thant Pe of Myanmmar to Korea.
"Bagan represents Myanmar's religious, culture, tradition, custom and its people."
National Gallery Singapore, Singapore
`For those who prefer to have more indoor experiences while traveling, the National Gallery Singapore is recommended.
"Opened recently in November 2015, the National Gallery Singapore is a new visual arts institution which oversees the largest public collection of modern art of Singapore and Southeast Asia," said Ambassador Yip Wei Kiat of Singapore to Korea.
"Situated in the heart of the Civic District, the National Gallery Singapore has been beautifully restored and transformed from the former Supreme Court and City Hall buildings – two important heritage buildings of Singapore's nationhood – into an exciting new visual arts venue."
Omar Ali Saifuddien Mosque, Brunei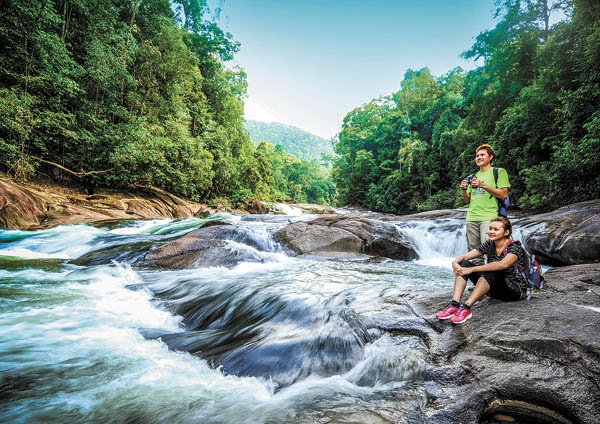 This mosque named after Omar Ali Saifuddien III, the 28th sultan of Brunei, is a major landmark and a tourist attraction there.
"It is strategically located in the heart of the capital, conveniently surrounded by major tourists attractions including … the Kampung Ayer (Water Village) and the waterfront, making it an ideal destination to start your visit in Brunei," said Ambassador Dato Paduka Haji Mohd Rosli Haji Sabtu.
The mosque's main dome is covered in pure gold, and from the main minaret visitors can get a view of the entire city.
Endau-Rompin National Park, Malaysia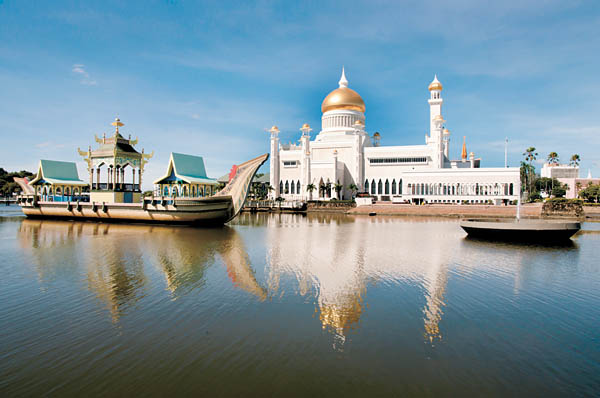 If outdoor adventures are what you are looking for, pack your bags and head to Endau-Rompin National Park. The natural environment is well-preserved and many travelers have shared stories of their encounters with wild animals.