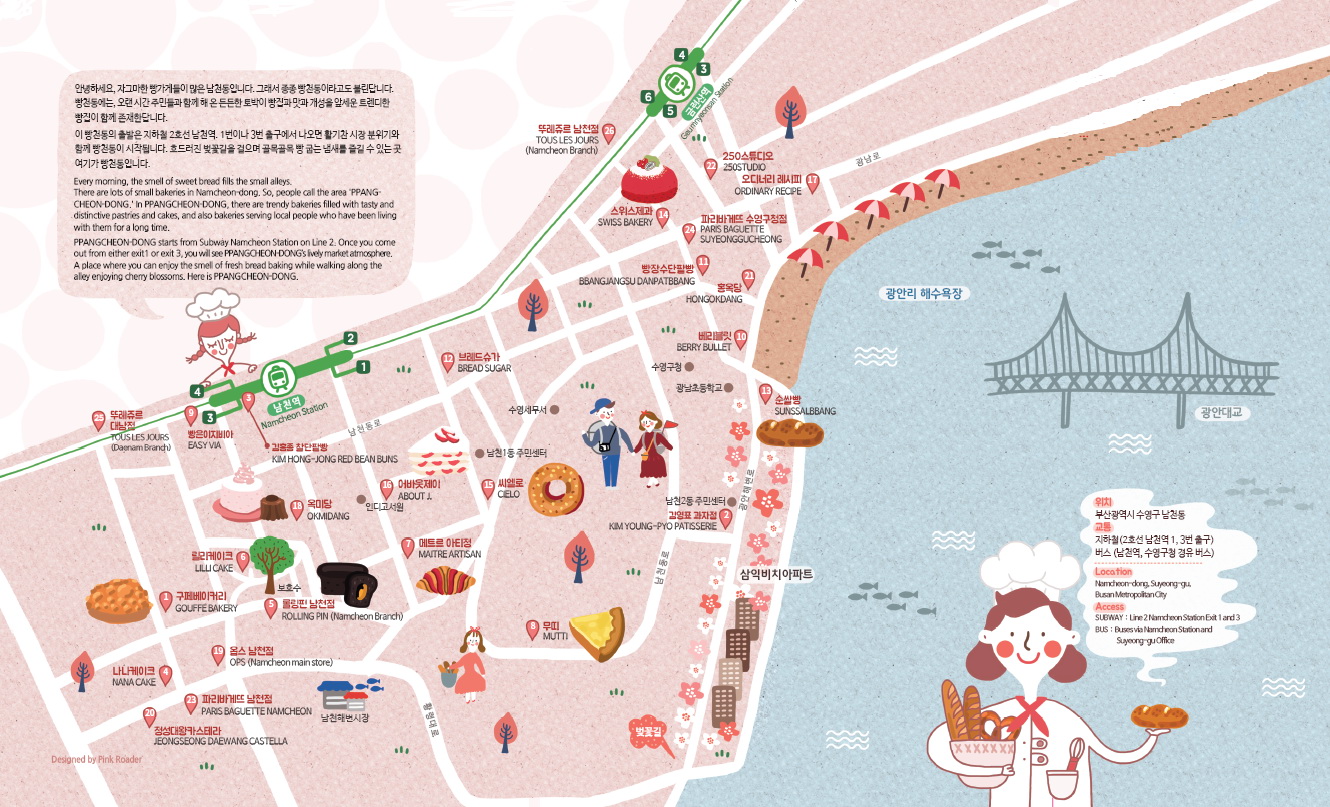 Dear pastry lovers. What would your heaven look like? If anyone asks this question to me, I will introduce this small neighborhood in Busan, Korea.
Namcheon-dong is a neighborhood in Busan, a large port city in Korea. The place has long been known only as a quiet residential area, but as more and more bakeries choose this peaceful neighborhood, it is now known as a pastry-lovers' heaven. As visitors can hop around over twenty different bakeries within two miles, Namcheon-dong even got a nickname "Pangcheon-dong," a compound name of Pang (bread) and Namcheon-dong.
One of the biggest charms of bakeries in Namcheon-dong is their uniqueness. Instead of big franchise bakeries, most of the pastry stores here are small-scale independent ones. In order to stay competitive in the highly saturated bakery neighborhood, each business develops its own signature pastry and continues to find ways to differentiate itself from others.
Below are pictures of some of the most loved bakeries located in Namcheon-dong!
1. Maitre Artisan
Bakery operated by patissiers from France, Maitre Artisan is famous for colorful croissants and canele.
2. About J
About J is a bakery specialized in cakes. Fresh strawberry cakes and sweet pumpkin cakes are their signature items.
3. 250 Studio
Craving homemade pastries? 250 Studio is the place to go.
4. Bread Cafe Nemo
See the cheese flowing out of the bread? YAAASSSS!
5. Lilli Cake
Lilli Cake is specialized in customized flower cakes that are perfect for special occasions.
By Heewon Kim