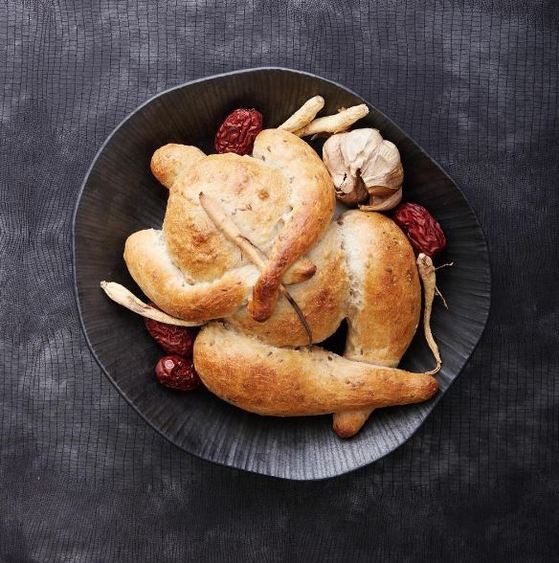 The Westin Chosun Seoul, located in Seoul, Korea, released a chicken-shaped pastry, which is going viral on social media. According to the pastry chef, this pastry is designed to replace samgyetang, which is a Korean chicken soup popularly eaten on "Bok-nal," the three dog days of summer.
In order to supplement nutrients and give the energy to survive the heat, samgyetang is made with an ample amount of ingredients, including rice, dates, garlic, and Korean ginseng, in addition to a whole chicken which contains those ingredients in its stomach. To reproduce samgyetang, the pastry is made with chicken stock instead of water and filled with samgyetang's stuffing and oatmeal.
Named "Sambok Bread," the chicken-shaped pastry is sold limitedly on two Bok-nal days, July 22 and August 11. The price for a Sambok Bread is 18,000 KRW, which is about $16 in USD.
Original article by Chae Hye-sun
Translated by Heewon Kim