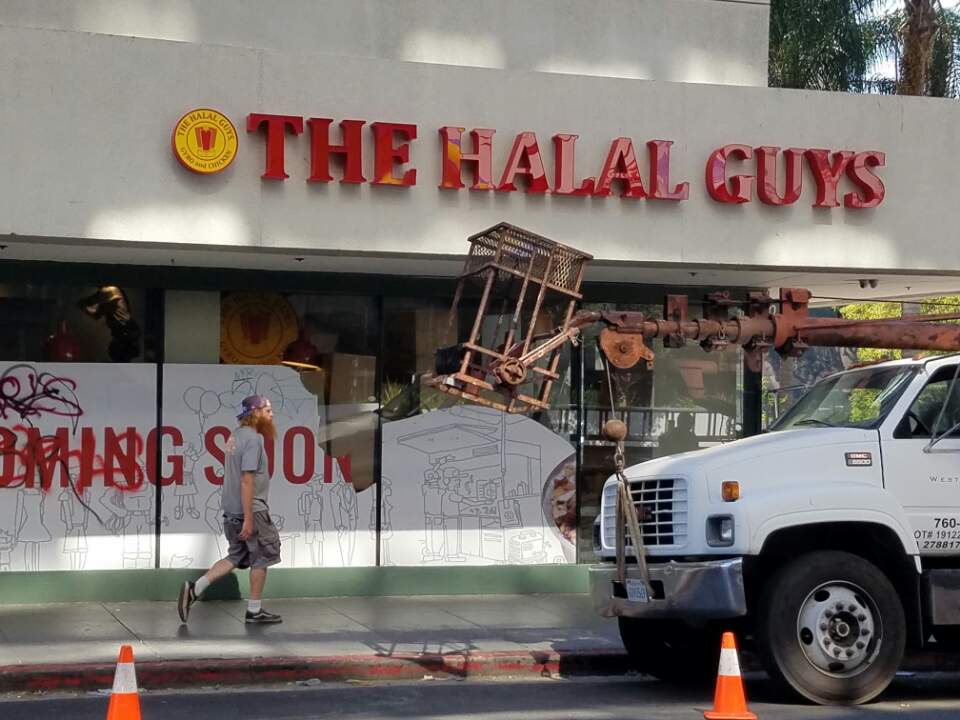 New York City's famous street meat purveyor, The Halal Guys, is to open its third SoCal location in Koreatown next month. Massive lines for its Orange County and Long Beach locations are forecasting the success of the K-town location, made more approachable to more people.
The New York Post calls The Halal Guys "perhaps the city's most famous open-air dining destination." The city's longest food cart line, in which people occasionally wait for hours, proves the rich taste of the hot, steaming platter of chicken or gyro over rice covered in its famous white sauce.
Although no set official date for the opening has been announced yet, The Halal Guys Koreatown is much likely to open next month. Wondering if The Halal Guys will be crowned after Shake Shack? Visit K-town next month and find The Halal Guys at the corner of Wilshire and Mariposa!
By Heewon Kim