Halloween is not an official holiday celebrated in South Korea, but for the past few years, it has been celebrated, especially among the young adults. Although one can throw their own party among friends (like how SM Entertainment does for their artists), it is also recommended that one check out parties in Itaewon and amusements parks such as Lotte World and Everland.
Similar to the West Hollywood Carnaval, the streets of Itaewon are teeming with people dressed up in their scariest costume. People who have gone explain that even though it was quite hard to walk, it was a unique experience to see that many people dressed up at night. Itaewon is already known for its crazy nightlife when it comes to clubbing and drinking. Therefore, on Halloween, one can expect clubs that throw themed parties.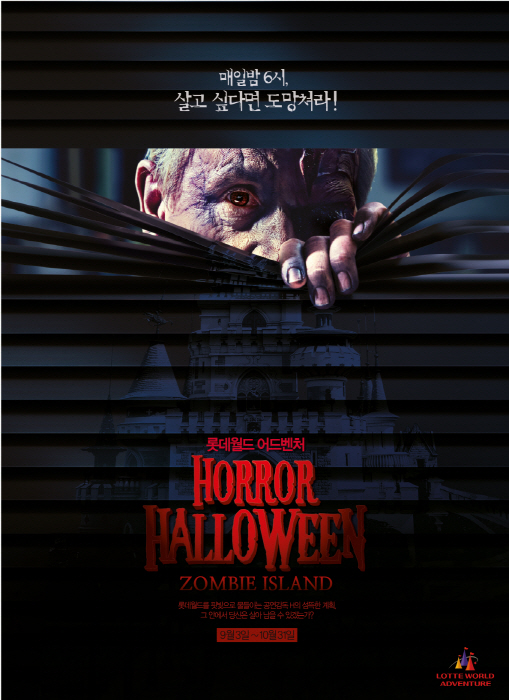 Similar to Universal Studio's Horror Nights and Six Flag's Fright Fest, Lotte World has Horror Halloween: Zombie Island for 2016. For 59 days, the amusement park hopes to scare their visitors through frightful zombie performances. A group of special makeup artists who worked in zombie movies have gotten together to create the perfect realistic zombies.  One can expect to scream and jump in fear whilst on the rides or simply walking around. Before buying tickets, it might be a good idea to do some research on the level of horror, just in case!
It is assumed that as the years go by, Halloween will become bigger in Korea. Depending on what you like to do, Korea offers experiences that will keep you satisfied on the scariest day of the year. Whether it be drinking, clubbing or shrieking, Seoul has proved itself, once again, as the hippest city by providing many options.
By Eunice Kim