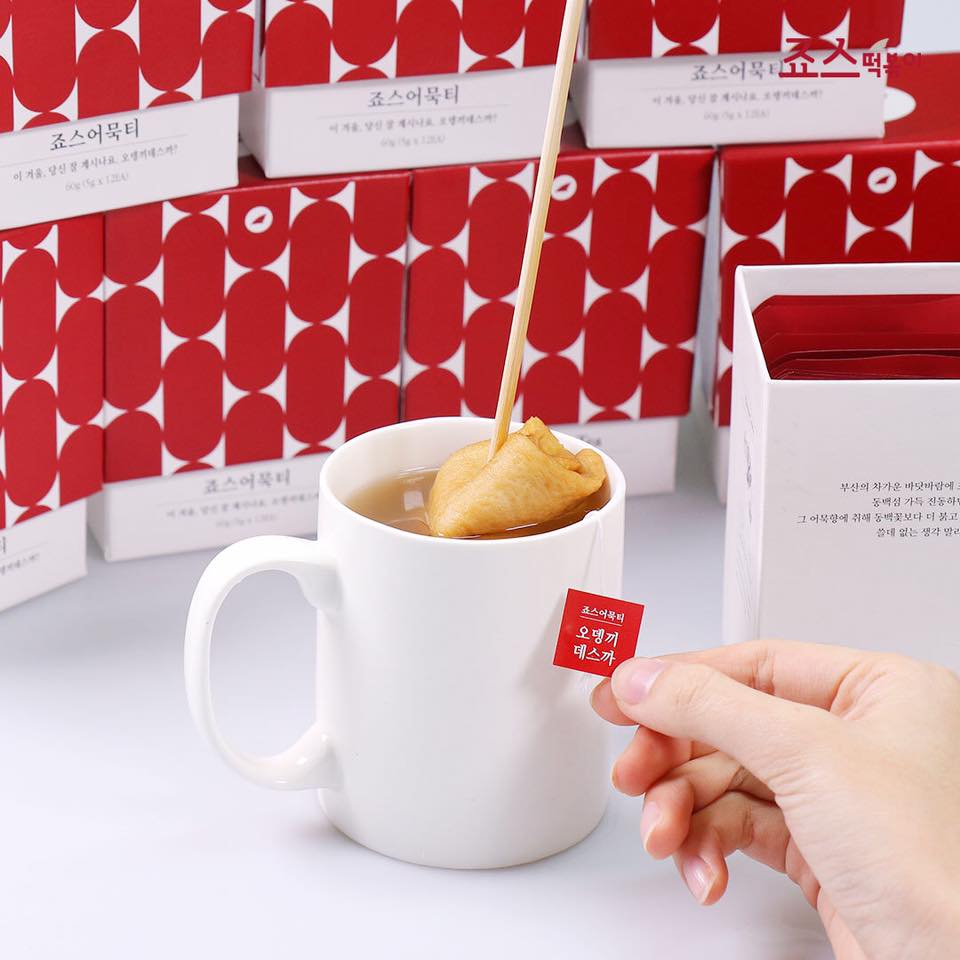 Street food in Korea gives a great reason to enjoy the coldest season of the year.Whether it be a freshly baked Bungeo-ppang or a skewer of fishcake taken from a giant steel pot of boiling soup, an encounter with street food is pretty much the reason why you endure piercing winter winds.
However, there is no reason to roam on winter streets anymore. With the launching of "Fishcake Tea," you can now enjoy Korea's favorite winter food at home.
On December 7, Korean snack food franchise Jaws Tteokbokki announced through its Facebook page that they're launching Jaws Omuk Tea, which is made to brew the broth of Fishcake Soup.
The product enables Fishcake Soup enjoyable at home more easily, as one can simply brew the tea bag in hot water to make the broth for this popular street food. The Fishcake Tea can be enjoyed without additional toppings too, just as how Korean people drink the hot broth of Fishcake Soup to warm their bodies on streets.
The product officially launches on December 11 and it will be available at Jaws Tteokbokki stores nationwide. A box of Omuk Tea, which contains 12 tea bags, will be sold for 5,900 KRW (approximately $6).
By Heewon Kim