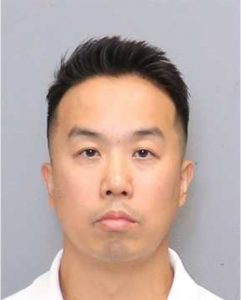 A Korean American taekwondo instructor in Maryland has been sentenced to 11 years in prison for sexually abusing an underaged student for years.
According to Anne Arundel Circuit Court on Aug. 8, 43-year-old defendant Steve Choi admitted to sexually abusing his 17-year-old student on multiple occasions since she was 14.
He had been operating taekwondo centers in Hanover and Glen Burnie.
According to court records, Choi began communicating with the student online in 2019 and continued to meet with her at his taekwondo centers.
Notably, Choi promised the student a scholarship and asked her to keep their meetings confidential.
Choi was initially sentenced to 35 years in prison on 17 charges, including perverted practice, assault and child pornography offenses, but the sentence was later reduced to 11 years. He was also sentenced to five years of supervised release and a lifetime record as a level 3 sex offender, the most severe tier.
The police had been investigating Choi since October 2021. Choi was arrested in August of last year but was released on $50,000 bail.
He requested a modification request for his sentence four days after the verdict, but a hearing has not been scheduled.
BY KIM YEJIN [kim.yejin3@koreadaily.com]