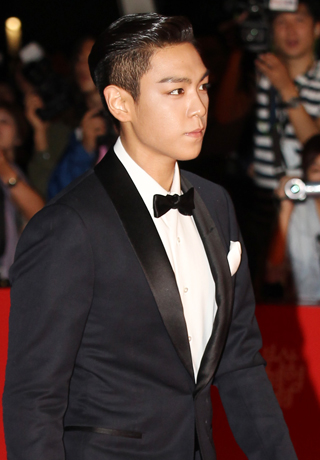 T.O.P, a member of the K-pop boy group Big Bang, has been cast in a Chinese movie.
T.O.P's management agency, YG Entertainment, announced Tuesday that the singer and Chinese actress Zhang Bai Zhi will be starring in the film "Out of Control."
The singer reportedly will play a Korean Interpol agent and perform intense action scenes with his female counterpart.
"Out of Control" will be T.O.P's debut in the Chinese film scene and return to the big screen after "Tazza ? The Hidden Card" two years ago. For the actress, she is returning to the film scene after a four-year hiatus.
The film shoot will start in Germany on May 31, with Axel Sand of "Fast Track: No Limits" (2008) and "Final Contract: Death on Delivery" (2006) at the helm. As the schedule conflicts with Big Bang's Japan tour kicking off April 22, the star will miss the campaign.
By Jeong Byung-ki