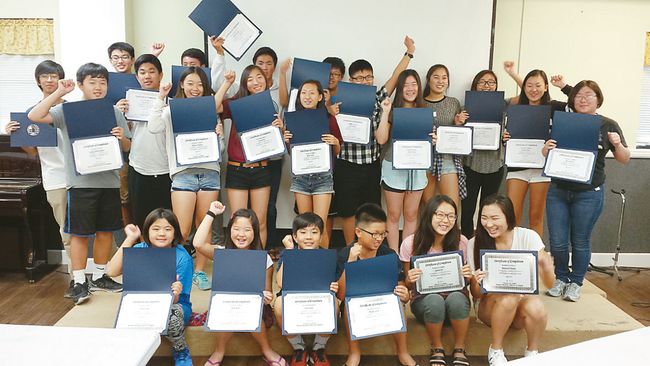 The closing of another school year and the advancement of the summer heat can mean only one thing: enrollment for summer programs has arrived. On July 12, summer camps in Los Angeles and Orange County for 6-12 grade students start. The offered programs range from a survey of Korean history to leadership activities for English speakers.
A leadership camp will be held at the UBM Church in Anaheim (1531 S. Sinclair Street) from July 12 to 19 at 2:00 p.m. to 6:00 p.m. On July 19, the camp will move locations to the Korea Institute in L.A. (680 Wilshire Place). Program participants will have the opportunity to conduct discussions with college students and other leaders in the community.
A Korean history camp will begin on July 19 at the same time and location as the leadership camp, offering Korean history lectures along with covering U.S. immigration history and Korean culture.
Camp applications may be sent to by mail or fax to KECLA or emailed to kecl311@gmail.com for consideration.
There is a $20 fee per camp, with a special offer limited for the first 30 people who apply. For more information, please refer to the camp website (www.kecla.org).
Korean Education Center in Los Angeles (KECLA):  680 Wilshire Place #200, Los Angeles, CA 90005, Phone (213)386-3112, Fax (213)386-3138
Originally reported by Jeong Hwan Baek
Original article manuscript can be found here
Translated/Adapted by Hankyul Sharon Lee