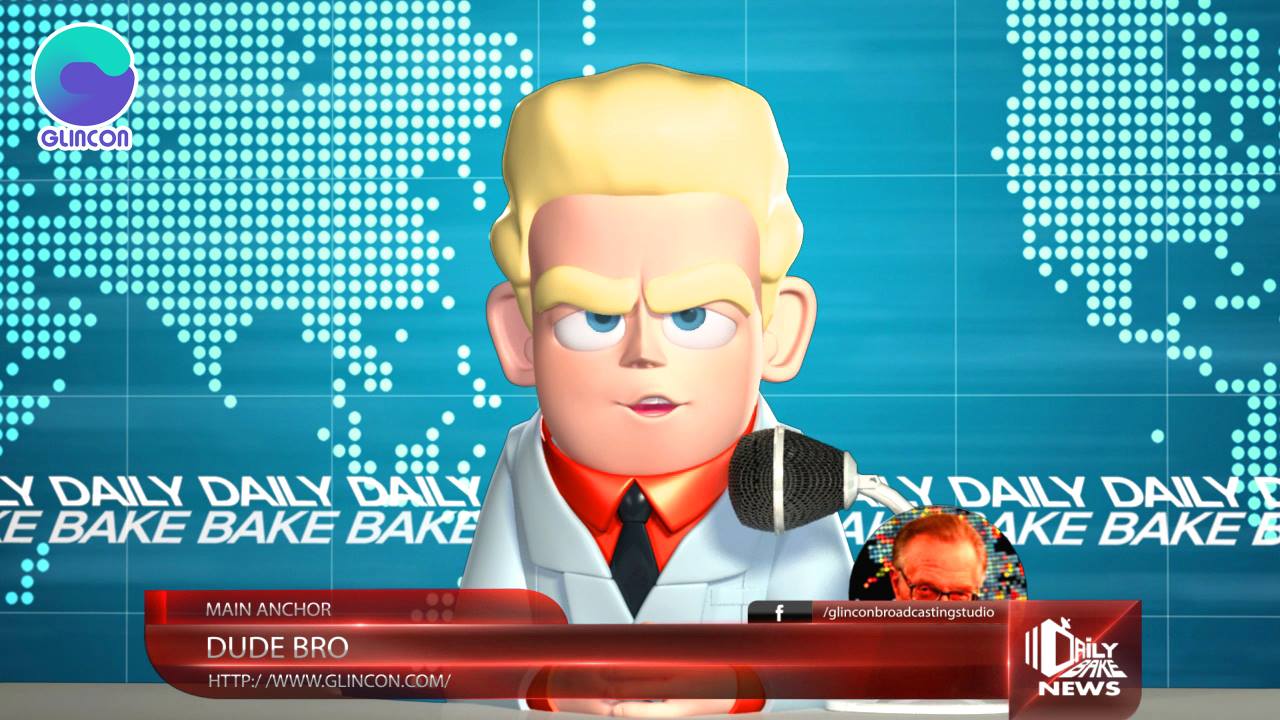 Who's your favorite newscaster? Brian Williams? Lester Holt? Ann Curry? Many people probably don't bother to have a favorite, but have they met Dude Bro?
Dude Bro is the main newscaster for Daily Bake, world's first 3D animated news platform created by Glincon. Based in Seoul, Korea with offices allocated in Hong Kong, Los Angeles, and New York, Glincon first launched as a mobile game company in 2014.
Only recently have they started to create internet contents using 3D characters – Dude Bro, Summer, and the Macarons. On Daily Bake, viewers can read or watch news "re-baked" to fit their liking.
On the website and facebook page of Glincon, one can find "W.T.F (Wonderfully Tactless and Forward) bakes," slides of news created to fit smartphone screens. These "bakes" cover the most trending issues, such as Brexit, Rio Olympics, and Pokemon Go. Daily Bake doesn't merely introduce those issues, but goes further to suggest critical insights as well.
News contents of Daily Bake are available as short 3D animated films as well. On July 8th, Daily Bake launched its first animated news with the U.S. Election Special, which reached 145K views already.
Choi Yong-won, CEO of Glincon, explains that he and his team wanted to create animated contents targeting the adult audience population. As a medium for internet contents, Daily Bake aims to develop into a new social media platform by "re-baking" information to make enjoyable contents.
Visit Glincon's website to find more!
Originally written by Baek Jeong-hwan
Translated and edited by Heewon Kim