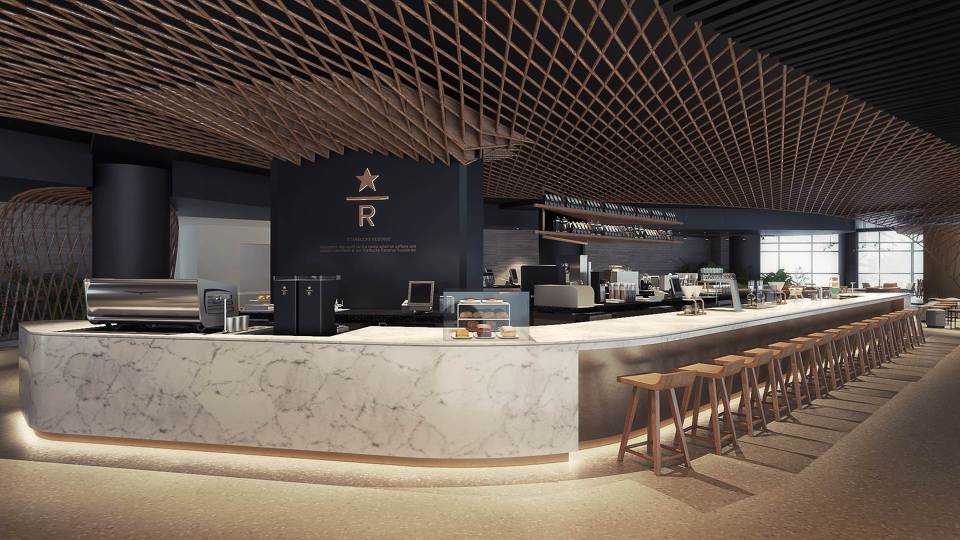 Starbucks Coffee Korea Co. opened its largest store in Korea on December 20 at Jongno Tower. 'Starbucks The Jongno,' is expected to draw crowds with exclusive premium services and the unprecedented size of the store.
In addition to Siphon-brewed Teavana teas and the expansive Reserve beans available at the store, the new store presents various special services. In Community Room, customers can experience Starbucks' Reserve coffee more precisely with two experience programs – Origin Flight and Brew Comparison.
For 'Reserve Origin Flight,' customers can choose three beans, which will be brewed the same way. By comparing 8-ounce coffees, one can experience the differences each specialty bean has. On the other hand, 'Reserve Brew Comparison' brews one kind of bean in three different ways, showing how each brewing method can affect the taste of coffee.
Exclusive food items also attract customers to the Jongno Tower store. Seven kinds of bakery items made of rice stand out for its excellent use of Korean ingredients.
On the first day of its opening, the 1,097-square-meter store was crowded with people who came to try special services available at the new store. Until Christmas Day, various performances, held on Coffee Stage inside the store, will welcome visitors.
By Heewon Kim