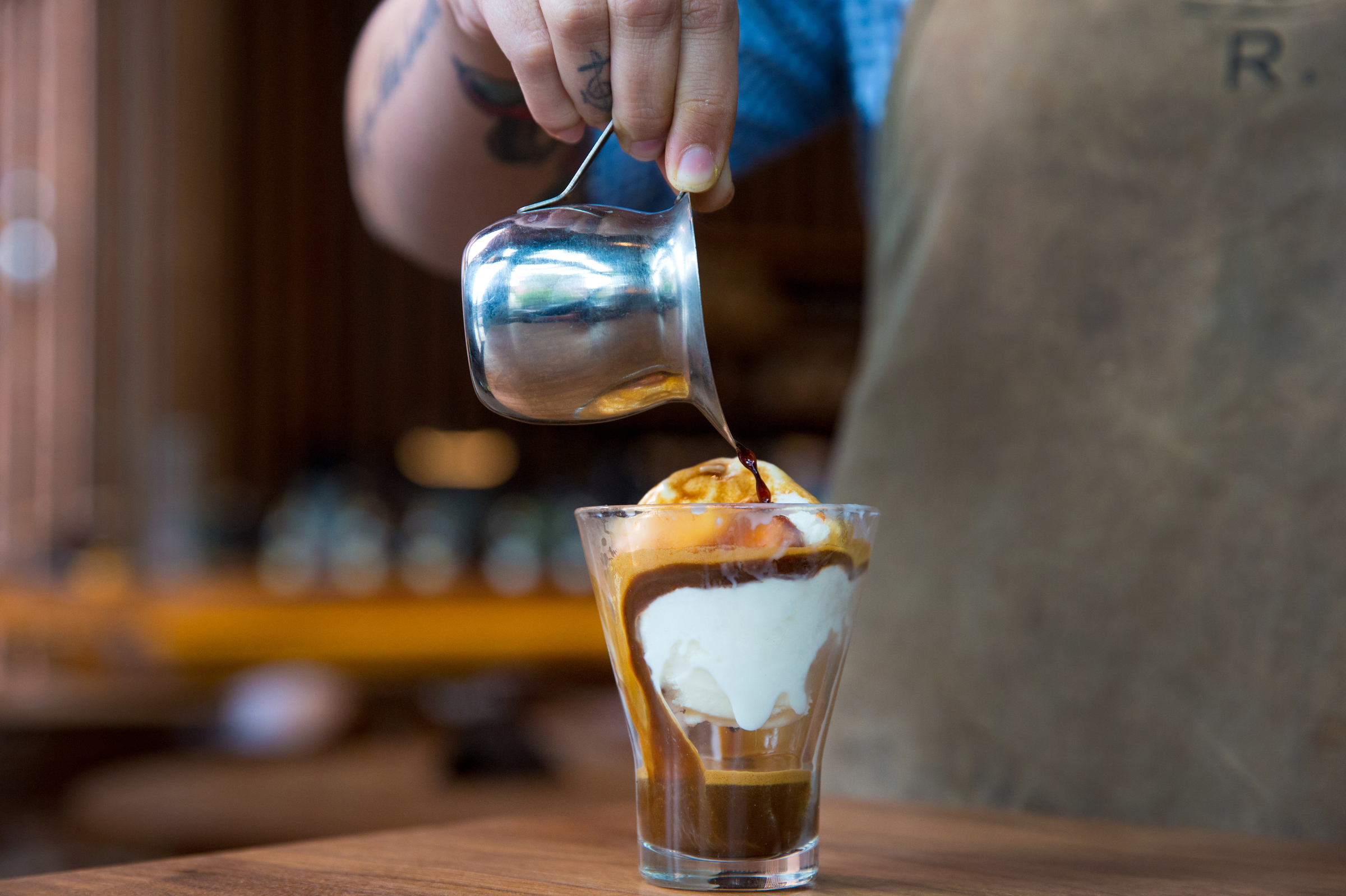 Starbucks has begun selling new ice cream drinks at some of their Orange County locations.
Starbucks announced that starting from the 15th, they will sell 'affogato' at 100 Orange County locations, which is 50% of all OC Starbucks locations. Other than the original Starbucks store in Seattle and 10 'Starbucks Reserve' stores in some cities, Orange County is the first location to sell the new menu as general Starbucks stores.
Starbucks explained that the reason they started a test selling in Orange County is because of the warm weather. They said it is the perfect location to see customers' reactions towards a drink that is both hot and cold.
Affogato is one of the most famous desserts from Italy, and it is made by pouring hot espresso coffee on the top of cold vanilla ice cream. Since it was first introduced at the Seattle Reserve store last summer, it has been one of the top 5 bestselling drinks at Starbucks Reserve locations.
Starbucks' affogato will be available at OC stores including Irvine, Huntington Beach, Santa Ana, Costa Mesa, Newport Beach, Orange, Fullerton, Mission Viejo, Dana Point, Laguna Hills, and San Celemente. You can try it in their tall size with $5.25.
Original article available at http://www.koreadaily.com/news/read.asp?art_id=5012465
by Park Nak-hee
Translated by Audrey Joung