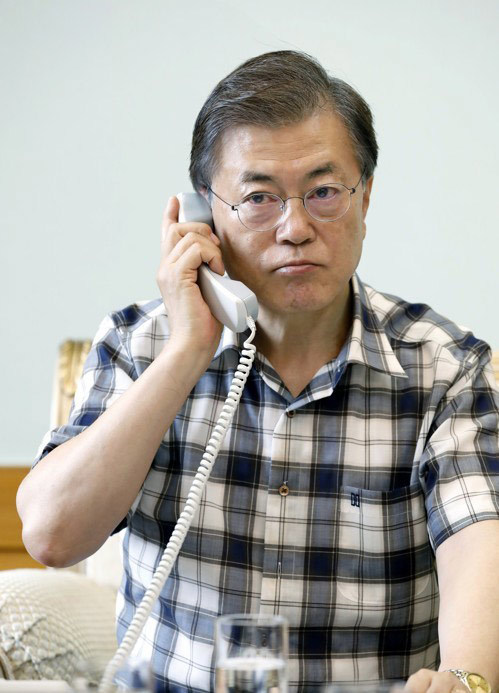 On August 7, South Korean President Moon Jae-in wore a short-sleeve shirt with blue and white check patterns. On the same day, a photo of him calling Trump was released through media and soon after that, the shirt Moon was wearing went sold out. Those who support Moon noticed the logo on the shirt and a significant portion of them caused the sellout of this $80 shirt, only in two days since the photo had been released.
This is not the first time President Moon caused a fashion item to sell out. In May when he had a mountain climbing event with journalists, the orange rain jacket Moon wore quickly went sold out.
Such presidential influence is not limited to fashion items. On August 5, Moon shared through social media that he's been reading a book titled Good Insight (명견만리) over his vacation. The book has been on the bestseller list ever since that.
People even came up with a name "Initem," which is a compound word made of Moon Jae-in's nickname "Inny" and "item." Despite the worries of the executive office because "it may appear that the president is promoting a specific brand," "Initems" are leading a new trend in Korea.
Original article by Wi Moon-hee