South Korean actor Son Ji Chang filed a lawsuit against Tesla. Allegedly, his Model X unexpectedly accelerated when he was parking the car into his garage, crashing through the living room and injuring the driver and his son who was in the car with him.
On December 31, 2016, Son, who lives in Orange County, posted a couple of photos and explained about the accident on his Facebook. According to him, the accident happened at around 8 pm on September 10, 2016. Son was returning to his house with his son, driving a Model X. While he was waiting for the garage door to open, the car suddenly rushed forward with an explosive roar and destroyed the garage door and the wall of living room.
The doors were locked and unable to open. Son Ji-Chang's son escaped from the window and called 911. According to Son, he tried to contact Tesla but the company concluded that the accident happened by the driver's fault, not the vehicle defects. A week after the incident, Tesla representatives visited Son's house and took the black box from his car. Son asked them to show the data in the black box, but they ordered Son to stay away from the vehicle.
Son discussed with his attorney and filed a lawsuit against Tesla, since the company constantly claims that the car did not have any defect to cause a sudden unintended acceleration (SUA) incident. Son's lawsuit cited seven other similar complaints against Tesla.
Press has been publishing articles about the incident, citing that "a famous Korean actor sued Tesla."
Tesla, through the press, claims that the vehicle's data proves that the accident was caused by the driver's pedal misapplication.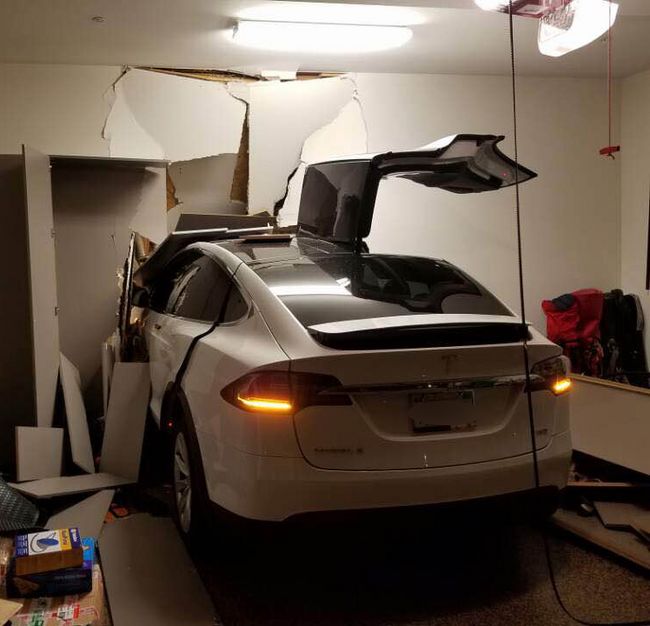 Original article by The Korea Daily Los Angeles
Translated by Narae Lee