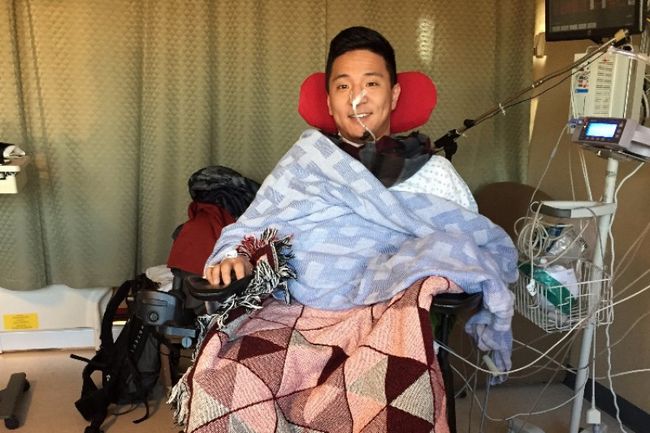 An iPhone saved a man's life.
Andrew Cho, a 29-year-old Korean man in Vancouver, Canada, suffered a severe damage in his spinal cord after a staircase he was walking through collapsed unexpectedly.
As Cho winced in pain, he immediately sensed that his entire lower body had been paralyzed.
Immobilized while suffering on the ground, Cho spotted his iPhone that fell in front of him. He managed to move his chin slightly and was able to press the home button on his iPhone to launch Siri, a voice-assisted smartphone app.
Thanks to Siri, Cho was able to call 911 to save himself.
"Andrew used his tongue to use Siri to escape from an emergency situation," said Cho's friend Danny Brody. "We've started a fundraiser to help him pay off his medical bill."
The online fundraiser has already surpassed over $80,000.
Last June, an Australian mother whose 1-year-old daughter was suffering breathing failures, was able to call the ambulance with Siri while carrying out her lifesaving techniques.
By Yeol Jang