Good morning! It's Monday, October 23.  Welcome to Katchup Briefing, the Korea Daily's weekly English newsletter. Here, I will keep you informed with the latest news updates and perspectives from the Korean American community. If you're interested in exploring more articles and columns from previous weeks, please visit koreadailyus.com.
Seven individuals of Korean ethnicity have been arrested in a harrowing murder case that unfolded in Gwinnett County, Georgia. The victim, Sehee Cho (33), was found dead in the trunk of a car on September 12, leading to charges of felony murder, false imprisonment, tampering with evidence, and concealing the death.
The suspects, self-identifying as the "Soldiers of Christ," allegedly subjected Cho to brutal treatment during her initiation into their religious organization. Six murder suspects, Eric Hyun (26), Gawon Lee (26), Joonho Lee (26), Joonhyun Lee (22), Hyunji Lee (25), and Junyeong Lee (15), were apprehended on Sept. 14. Mihee Lee (54), the mother of three Lee brothers (Joonho, Joonhyun and Junyeong), was arrested on Oct. 11. Notably, all but one of the suspects are U.S. citizens, and Hyunji Lee was engaged to Joonho Lee. Gawon Lee, a cousin of the three Lee brothers, holds Korean citizenship.
The grim discovery was made when Eric Hyun, driving the car in question, sought medical assistance due to unrelated injuries. He requested his family member to retrieve a "personal item" from his car, leading to the horrifying revelation of Cho's body in the trunk of the car. When discovered, her body was burned and wrapped in a blanket. Subsequent investigations revealed that Cho had endured weeks of captivity and abuse before succumbing to malnutrition.
The assault and her eventual death occurred in the basement of the Lee family's residence, owned by their father, a pastor. The group apparently used the car to dispose of Cho's body following her death.
Police believe Cho, a South Korean citizen, had come to the U.S. on July 21 to join the Soldiers of Christ. Their investigation uncovered incriminating messages on the suspects' phones, particularly those of Joonho Lee and Hyunji Lee. These messages revealed that Cho was referred to as "Number 5" and suggested that her training had ended after ten days. According to Joonho Lee, Cho had broken the group's rules and attacked him, expressing her desire to leave but feeling unable to do so midway through her training.
On Oct. 11, a month after the arrests of the six suspects, Mihee Lee, the mother of the Lee brothers, was arrested on charges of felony murder, imprisonment, concealing a death, tampering with evidence, and making false statements.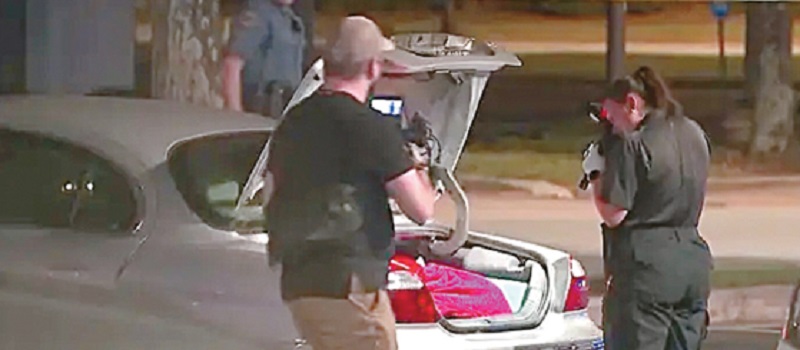 In a preliminary hearing on Oct. 19, evidence emerged that Eric Hyun had received orders from Mihee Lee via text messages, instructing him not to let Cho communicate with outsiders, limit her access to water, and starve her. Mihee Lee also directed the other suspects to clean the basement where Cho had met her tragic fate.
Homicide Detective Angela Carter with the Gwinnett Police Department testified at the hearing that the suspects took videos of themselves inflicting painful torture on Cho, in the basement of the Lee's residence, as part of her initiation into their religious group.
After the hearing, Gwinnett County Chief Magistrate Court Judge Kristina Hammer Blum ruled there was enough evidence against at least five of the seven to proceed with prosecution. The five are the Lee family members – Mihee, Joonho, Joonhun, Junyeong, and their cousin Gawon. The other two suspects – Eric Hyun and Hyunji Lee – were not part of the hearing.
After Cho's death, messages indicated that Joonho Lee and Hyunji Lee were actively recruiting another Korean woman, a Georgia Tech student, to join their religious group.
Eric Hyun's defense attorney, David Boyle, maintained his client's innocence, alleging that Hyun had been subjected to physical torture by the group. He presented graphic evidence of Hyun's abuse, including images of him being tortured, and claimed that Hyun had fled the Lee residence with Cho's body, seeking help from his relatives. Hyun was granted a $100,000 bond.
Police substantiated Boyle's claims through cell phone records. They acquired video footage showing the Lee brothers brutally assaulting Hyun, including his genitals, while he was naked. The records disclosed that the suspects had referred to Hyun as "Number 4," implying the existence of prior victims designated as "Number 1, 2, and 3."
The father of the Lee brothers is an active member and pastor of the Atlanta Korean American Pastoral Association in 2022, and the entire Lee family had registered with an undisclosed Methodist church in Duluth. These facts raise questions about Pastor Lee's potential knowledge of the initiation ritual. However, he has not yet been questioned in connection with the case.
By Mooyoung Lee   lee.mooyoung@koreadaily.com