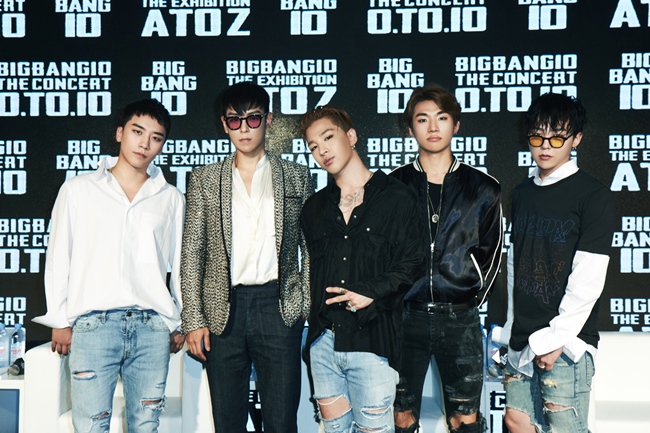 Big Bang is finally getting ready to come back with the full album, MADE. On September 28th, Seungri, member of Big Bang, hinted during an online broadcast V-Live Plus about their comeback saying, "you will be able to meet our new album soon."
YG Entertainment, on the following day, confirmed the upcoming comeback: "In spite of their busy schedules, members gather at YG's studio everyday to finalize the album."
Last year, Big Bang released new single albums every four months under the MADE project. With this year's new album, Big Bang will finally complete the project, celebrating the group's tenth anniversary.
Previously, Taeyang mentioned about the delayed schedule for the final album, saying that they wanted to ensure the quality. "I think the new album is delayed because we put much effort to make the track as good as the other MADE tracks," said Taeyang.
Under the MADE project, four single albums – namely M, A, D, E – were released. Each album made global hit numbers, including "Loser," "Bang Bang Bang," and "If You."
The final album of the project, which is the full album titled MADE, will be released by the end of this year.
Original article by Mi-kyung Sun
Translated by Heewon Kim