Did you know that there are underground bunkers is Seoul, the capital of South Korea? Although the exact number of city's underground bunkers is left unknown, three of them are soon opening to the public, providing additional cultural spaces for the citizens.
Seoul Museum of History Air-Raid Shelter
55 Saemunan-ro, Sajik-dong, Jongno-gu, Seoul
Built in 1944 during the Japanese occupation, the long-closed air-raid shelter is opening to the public after more than 70 years. Stepping inside the 12-inch thick steel door, you can find 10 rooms of unknown uses, restroom, water tank, and a power plant.
The shelter had to be demolished completely in order to restore Gyeonghuigung. However, the city chose to maintain its existence, with a plan to develop the shelter as a facility for a dark tourism, where people can experience the pain of the Japanese colonization.
Yeouido Hidden Underground Bunker
2-11 Yeoeuido-dong, Yeongdeungpo-gu, Seoul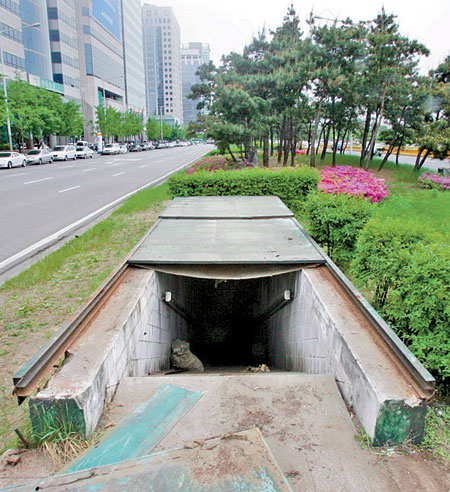 The bunker, which was accidentally found in 2005 during the construction of Yeouido bus transfer station, had remained hidden to the public for a decade. In 2015, the city opened the bunker for a month and it will open permanently from October 2017 and on.
The 957m² space has two rooms, restroom, shower booth, and a machine room. Its exact use remains unknown, but it is assumed that the bunker was used for security purposes for then-president Park Chung-hee in the 1970s.
Instead of maintaining its facilities, the city decided to remodel the space as an art museum, which will display media art pieces by newly debuted artists.
Sinseol-dong Station's Ghost Platform
97-75 Sinseol-dong, Wangsanno Jiha 1, Dongdaemun-gu, Seoul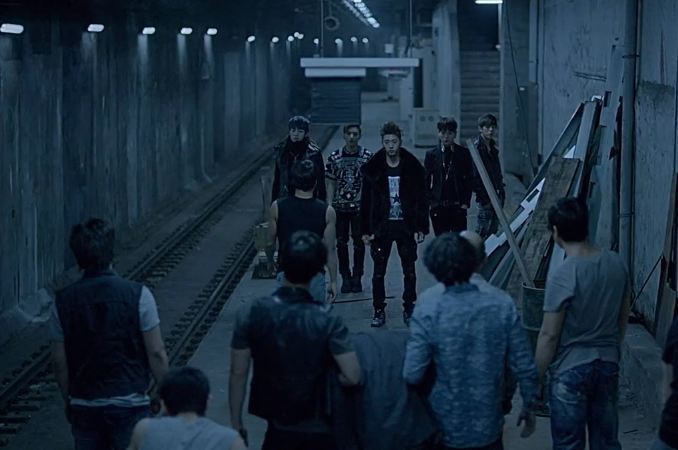 Sinseoul-dong Station, which is a station on the Seoul Subway Line 2, has an underground platform left unused. The platform was built in 1974, but it has since been left unused due to the change in line plans.
The platform is currently used as a passage where trains use to go back to the depot. Due to its "mysterious" atmosphere, the platform has been featured in music videos and films, including K-pop group B.A.P's "One Shot," and TWICE's "Cheer Up."
The "ghost" platform will become open to the public during the day to hold exhibitions and other cultural events.
By Heewon Kim