By Hyoungjae Kim
The author is a Metro/City news reporter of The Korea Daily.
The Pacific Coast Highway (PCH) from Santa Monica to Oxnard, particularly the 30-mile stretch of Malibu coastline, is renowned worldwide for its scenic views and picturesque homes. It has become synonymous with elegant beachfront residences, surfers riding the waves, breathtaking sunsets, and sightings of Hollywood stars.
Surfrider Beach, Malibu Pier, Zuma Beach, Point Dume, El Matador Beach, and other pristine beaches make for unforgettable photo opportunities. Travelers visiting Southern California often find a sense of relaxation while journeying through this section of Malibu's PCH.
However, it seems that not all residents of Malibu embrace their town's fame. They reject external attention and guard their privacy as if protecting a secret flower garden. Some tend to be excessively territorial.
Topanga Beach, situated at the beginning of Malibu, elicits mixed feelings among surfers. With its long, beautiful waves of moderate height, it is a dream come true for surf enthusiasts. However, visiting the beach on a whim requires preparation.
According to a Korean surfer, "The 'locals' are renowned among sea and wave lovers. They may swear at you or even confront you if you encroach on their space. It's essentially a protest of 'don't come into my neighborhood.' After experiencing it a couple of times, their hostility can be quite disheartening."
For half a century, the 30-mile stretch of PCH in Malibu has been at the center of a legal battle between public and private interests concerning beach access. Owners of multimillion- to tens-of-million-dollar homes along the coast intentionally obstruct beach access for visitors.
Finding an entryway (a public right-of-way) to enjoy a beautiful stroll along the beach can be challenging when faced with fortress-like residences blocking the way. They wish to keep the natural beauty exclusively for themselves. At first glance, one can understand the perspective of "if I were you…" but ultimately, it reveals their extreme selfishness, as they attempt to monopolize the "commons."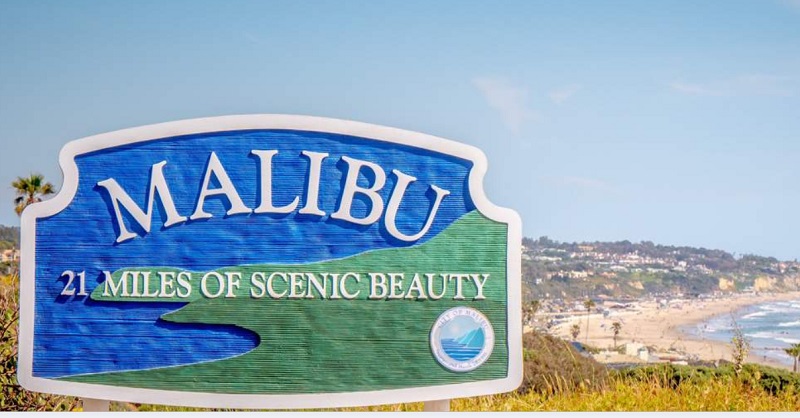 The behavior of certain Malibu residents has ignited an online debate on topics such as "Can I walk on the beach in Malibu?", "Can the beach be privatized?", and "Where is the beach entrance?". Visitor complaints have escalated. Some residents have even found themselves on the wrong side of the law, resulting in headlines like "Two Malibu Homeowners Fined $5.1 Million for Blocking Beach Access (2016)" and "Resident Fined for Placing Fake No Parking Signs on Beachfront Property (2014)".
Prominent Southern California media outlets, including the LA Times, have covered the conduct of affluent neighborhoods under the title "Malibu Beach Wars." This issue goes beyond a mere unwillingness to share the beach.
The residents of Malibu are considered super-rich, among the wealthiest individuals in the world. Their fervent desire to protect their personal freedom and property rights is so strong that they openly reject the "community system" mandated by law. This can be seen as hypocrisy. Therefore, efforts to rectify their behavior are valid and should not be abandoned.
Recently, the city of Malibu removed three signs directing traffic to Lechuza Beach from a luxury coastal residential neighborhood. In response, the state's Mountain Recreation and Conservation Authority (MRCA), which owns and manages Lechuza Beach, warned that "local governments do not have the authority to remove signs installed in accordance with state regulations." The MRCA appears concerned as the Malibu city government caters to the self-centered behavior of certain residents.
The state and LA County governments are taking a stand against the actions of those who are detrimentally impacting their communities. It is common sense that natural beauty should not be private property, and this notion is further supported by the California Coastal Act, Section 30211, which states that "public beaches cannot be privatized, and everyone has the right to access them."