A bar employee in Chicago was accused of racial abuse after he repeatedly called an Asian woman as "Kim Jong Un". The employee eventually lost his job.
According to NBC News on Thursday, Sydney Higgins, a Chicago woman who identifies as Asian, told local media that she and her aunt were with friends Saturday at Deuce's Major League Bar near Chicago's Wrigley Field on the 11th, where they were racially abused by the security guard.
On the 11th, in the days leading up to St. Patrick's Day on the 17th, people were actively bar hopping, jumping from bar to bar. Because of this, most bars had long lines of people waiting to get in.
"I saw that the line had broken in front of Deuce's, so I tried to slip through the gap in the barricade like everyone else," Higgins said, adding that a bouncer approached her and said, "No, Kim Jong-un," stopping her.
"We asked the bouncer, 'What did you just say,' and he said, 'I didn't say anything, Kim Jong-un,'" Higgins added.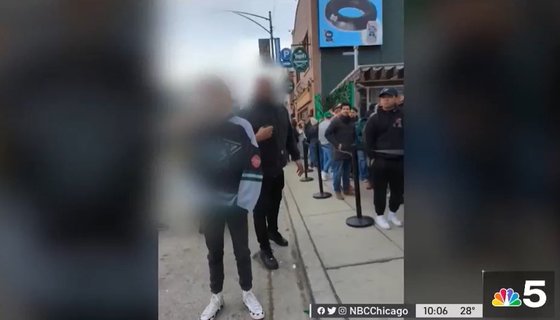 The video Higgins captured on her smartphone shows the security guard saying, "I'm not a racist. I'm not a racist, but whatever I call you, that's my heart." "I call my white guests 'Joe Bidens,'" the security guard claimed.
"It doesn't matter if it's Asian or not," said Higgins. "I think denouncing it is important, and as far as what they do with him, like personally, I don't think he should be a security guard, but the security guard company and or Deuce's should probably revisit their diversity training."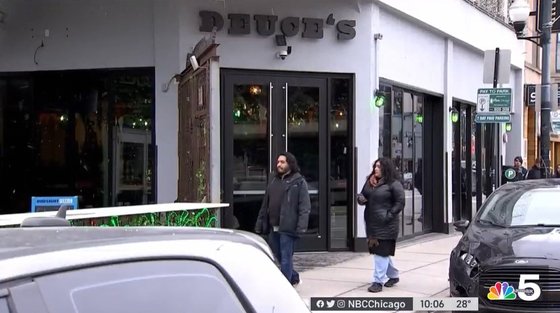 Deuce's Major League Bar's full statement regarding this incident:
"Our organization would like to address an incident from this last weekend. To ensure the safety and well-being of our staff and customers, we hire a third-party security company to provide additional support and oversight.
We regret the disrespect shown by our outside security company but feel it is important to communicate to our valued patrons that we must prioritize security and safety.  The individuals who raised an issue with our outside third-party security company were attempting to avoid our security procedures designed to ensure patron safety. We have contacted that security company and will no longer be working with that individual.  We want to make it clear that we do not tolerate any form of discrimination or prejudice. We are committed to creating a welcoming and inclusive environment for everyone and will continue to take proactive measures to prevent any acts of racism or intolerance."
BY JAE SUNG BAE [hongdoya@joongang.co.kr]