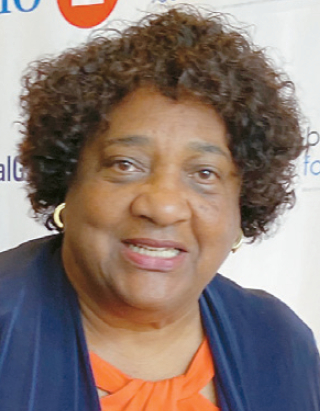 California Secretary of State Shirley Weber anticipates a record voter turnout in next year's election, especially given its alignment with the presidential race. She emphasized her dedication to ensuring the integrity of both the voting and voter registration processes.
Weber delivered the keynote speech at the 2023 California Ethnic Media Conference Awards & Expo. Here, she spoke about the significance of voter participation among minority communities leading up to the imminent election.
"With the forthcoming elections, including the presidential race, we are expecting a massive turnout," Weber said in an exclusive interview with Korea Daily after the event. "California has moved its primary election to March, so we're putting in extra effort to inform people that they'll vote in March instead of June. My entire office is preparing to guarantee a seamless voter registration and election process."
Commenting on the volume of the electoral ballot, she observed, "We're looking at an extensive ballot. With many candidates running for various offices and numerous changes on the horizon, it's crucial that everyone knows their registration status, voting location, and voting procedures. We're committed to rigorously reviewing translations to ensure that non-English speaking voters can participate effectively."
Weber's remarks come after a significant amount of feedback from non-English-speaking communities pinpointed translation inaccuracies in voting materials. "Everyone can make mistakes, but our aim is to actively engage with the community to deliver our best," she affirmed.
Weber also spotlighted the significant increase in voter registration among high school and college students. She attributed this rise to policies that enable them to register when applying for or renewing their driver's licenses. "At present, 85% of our residents are registered voters. We have specialized outreach teams in every district working diligently to amplify registration and voter engagement," she detailed.
Addressing the Korean American community, Weber remarked, "We recognize the importance of the Korean language in our community. We are determined to ensure that Korean American voters are well-informed and can fully participate in elections." She encouraged them to register and utilize their right to vote.
BY NICOLE CHANG    [chang.nicole@koreadaily.com]