The Korean Wave, as the popular distribution and consumption of Korean pop culture is referred to, is especially prevalent in Los Angeles. The City of Angels boasts the largest population of Koreans in the United States with an approximate population of 300,000 foreign-born and heritage Koreans. The presence of this large Korean community has allowed the city's residents to become exposed to and access Korean culture to a degree that is rare for the rest of the United States. It is not surprising then that along with the consumption of k-pop, k-dramas, k-beauty, and k-bbq by Angelenos, a demand and desire to learn the language has arisen.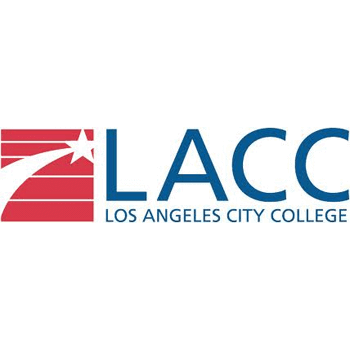 Los Angeles City College (LACC) sits just north of the city's famed Koreatown and has the first and only Korean Associate of Arts (AA) degree in California and is the only 2-year program of its kind in the Nation. Students flock to the Korean classes, and it is not unusual for a student to discover that they have been waitlisted well before the semester even begins.
The current chair of the Language Department and Korean Studies Program Director, Professor Mickey Hong, explains that the program wasn't always like this. "When I started working as adjunct [professor] in 1999, Korean studies at LACC consisted of only 3 levels of Korean language courses." She continues, "Also, there was no Korean Associate degree."
Today the Korean Studies Program has five dedicated language classes for learners to progress through and one Korean civilization history class. An AA in Korean Studies was approved by the state of California on December 1, 2008 and requires the student to complete 18 units through a combination of language and East Asian humanity courses. These units are in addition to the general education classes required by the college.
In addition to the option of earning an AA in Korean Studies, students have the opportunity to earn an Intermediate or Advanced certificate in Korean Language & Civilization. To get certification the student must complete the Korean civilization history class and at least three levels of Korean language study with passing marks. However, if you aren't interested in earning a degree or certificate, you can still explore the language through publically accessible PowerPoints from the Korean Studies Program page.
Making the learning material accessible is very important to Professor Hong who shares that "it was important for me to put my course materials, such as lecture notes and PowerPoint slides, online to share with students who cannot take my classes and other Korean language educators."  The slides are a hopeful beginning to a program that can be accessible and informative for a larger population.  As director, Professor Hong's vision is to expand the program to include "online courses which would allow anyone from anywhere to learn Korean and learn about Korea on their own schedule," as well as a multi-language YouTube channel that would include tutorials, self-study learning tips, and cultural and historical information.
Los Angeles City College is currently accepting students for its summer term, slated to begin June 13. This will be the first year that the Korean level 1 course will be offered during the summer. Potential students are encouraged to apply and register for the class early as enrollment for the class is unknown at this point. Feel free to contact the department yourself or check out the LACC website for more information.
Contact Information:
Website – www.lacc.edu
Phone – (323) 953-4000
By Olempia Castillo