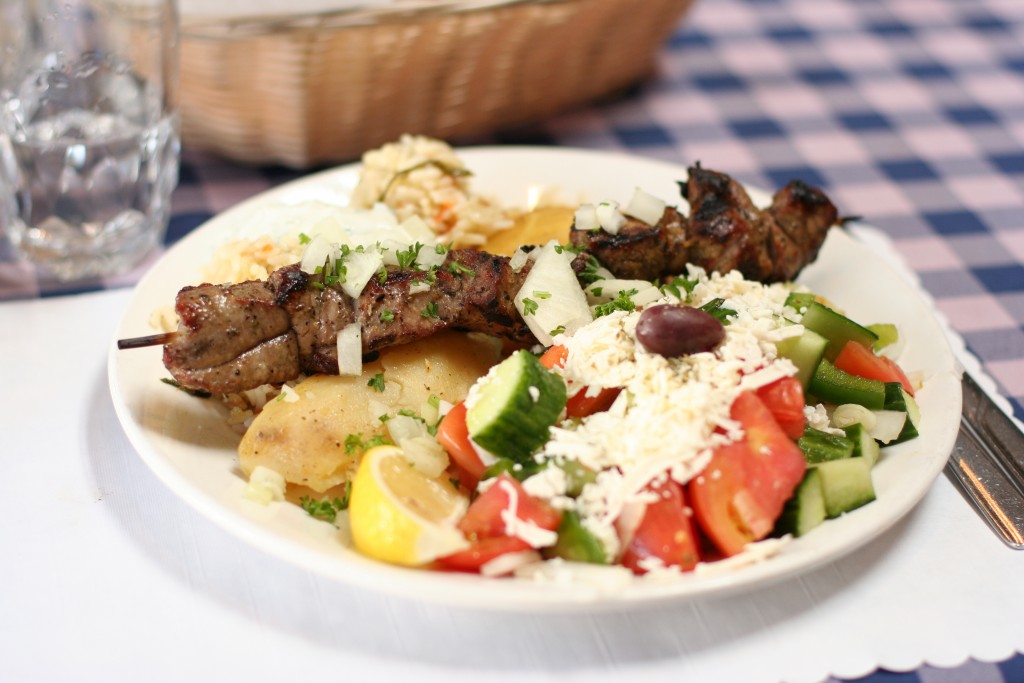 Food you consume affects your body whether good or not. Among foods from different cultures, Mediterranean has long been known to be healthy and delicious. Here are four reasons why Mediterranean diet is especially beneficial to your body.
1. Always start with salads
Salad is an essential part of Mediterranean meal. Eating vegetables before the main course prevents overeating. Popular dressing used for Mediterranean salad is made with olive oil, vinegar, herbs, lemon juice, salt, and honey, which is low in calories and refreshing.
2. Use ample amount of herbs
Fresh herbs are used to make salad, soup, pie, and desserts, in addition to fish and meat dishes. Herbs also are low in calories, adding flavor to your dishes easily and healthily.
3. The simpler, the better
Most of Mediterranean dishes are made with simple ingredients with oil, salt, cumin, and other herbs. Not only does it cut the budget, but it is better for your dietary health.
4. …All sums up with healthy dessert
Mediterranean dessert usually is a mixture of various and healthy ingredients, such as yogurt, fruits, nuts with cinnamon and honey.
Original document available from http://www.koreadaily.com/news/read.asp?page=30&branch=NEWS&source=&category=lifenleisure.health&art_id=3841197
Translated by Heewon Kim