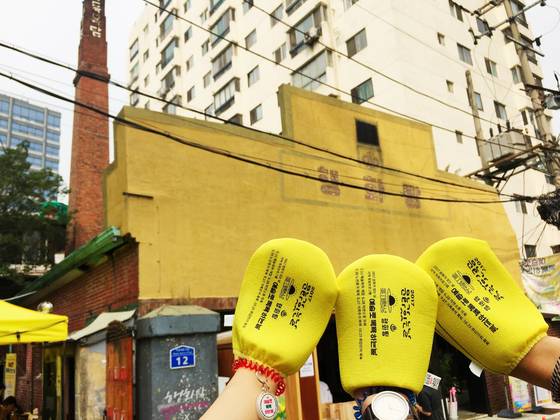 Neighborhood public bathhouses bring nostalgia to Koreans in their 30s or up. Before the era of jjimjilbang, public bathhouses used to be the space where people go every weekend to take baths and meet neighbors. As such public bathhouses are losing their places, an increasing portion of them is transforming into spaces not directly related to its own purpose. Some of them include galleries, theaters, and store.
Ahyeon-dong, a neighborhood of Mapo-gu in Seoul, is where you can find Haenghwatang. Formerly a 60-year-old public bathhouse, Haenghwatang now is serving as a space for cultural activities and art.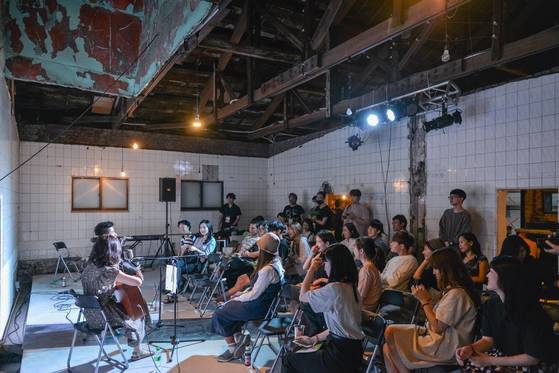 Inside the small yellow building with a chimney saying "Haenghwatang," which takes its name from apricot blossoms easily found in the neighborhood, visitors can find a compact concert hall. The space underwent minimum renovation to preserve layers of time written on the tiles of the bathhouse. Every month, people in the area gather for the cultural event sponsored by Ministry of Culture, Sports, and Tourism. The program changes every month by the theme. Past programs include woodcraft class, architecture archive exhibition, and indie concerts.
Visitors to the event vary as well. The former neighborhood public bathhouse invites both visitors from other cities and local passerby. Local people and outsiders blend to each other as much as they guard down in public bathhouses.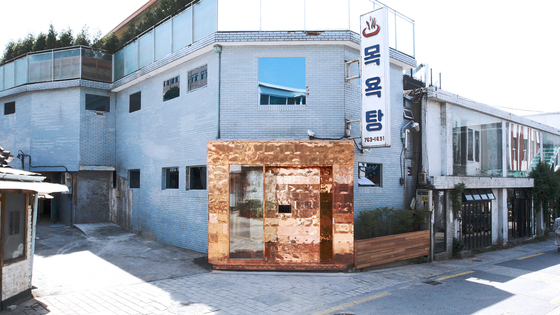 Another local public bathhouse in Gye-dong in Jongno-hu, Seoul, Joongangtang now is a stylish eyewear store. The eyewear brand Gentle Monster has chosen this old bathhouse as a place for its fourth store, following Hongdae, Shinsa, and Nonhyun stores.
Younghwa Bathhouse in Jeonbuk has transformed into an art gallery named Yidang. Similarly, Geongangtang in Busan is also a bathhouse-turned-gallery. Some photographers chose old public bathhouses for their private studios.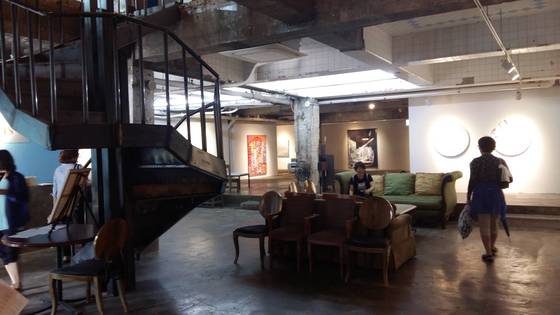 It appears like the architectural trend of upcycling is expanding its sphere from old factories and warehouses to public bathhouses.
"Recent trend finds naturally worn buildings stylish," explains trend analyst Lee Hyang-eun. "In addition to such trend, old public bathhouses bring nostalgia, making the space even more attractive."
"Public bathhouses are more attractive than factories or warehouses when remodeled because people can relate themselves to the space more easily based on their actual experience," says architect Ahn Ji-yong from Manifesto Design. Even though the space does not serve its original purpose anymore, people find remodeled public bathhouses attractive because they related the buildings to their innate characteristics.
As such design trend is growing popular, some businesses design their stores like public bathhouses. On Ne Sait Jamais, a coffee shop located near Itaewon, is a good example. Although it is located out of the way, the store is always busy with people to pay the visit, not only for its quality desserts but also for the unique interior design.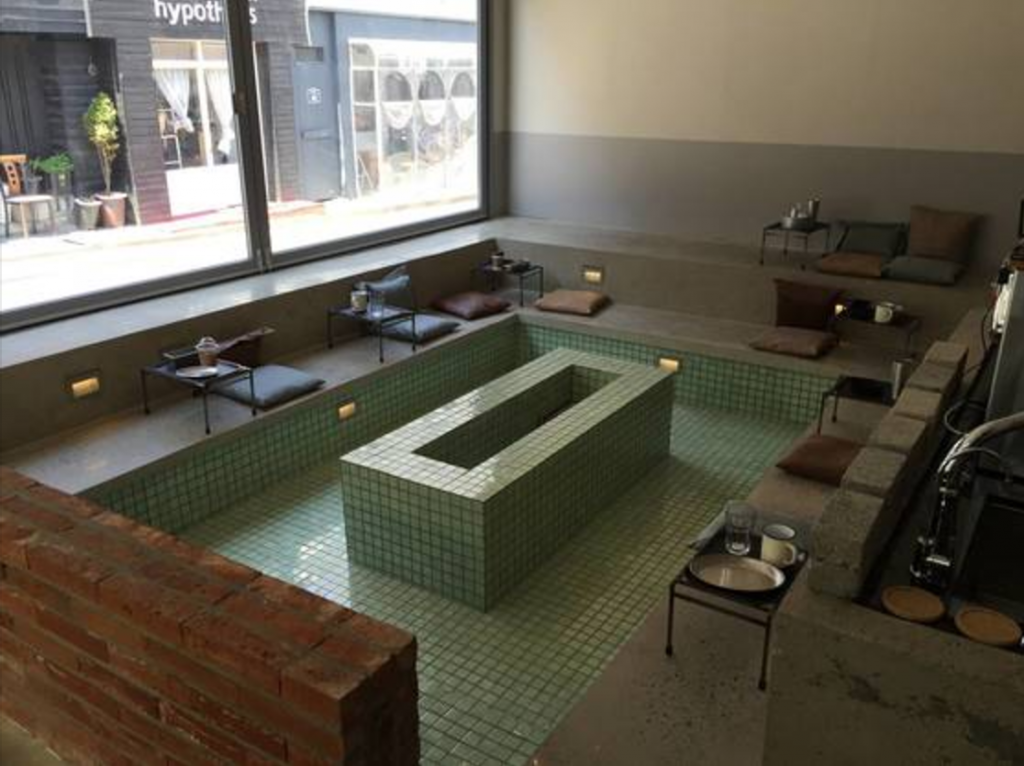 "We chose public bathhouse for the interior design theme in a wish to create a space where strangers can blend with each other without barriers," says Park Ki-dae, the owner of the cafe.
"As people wash off their bodies with water at public bathhouses, they can wash off stressed minds with art and culture at the revamped spaces," says the co-founder of Festival Planet, Seo Sang-hyuk.
Original article by Yoon Kyung-hee
Translated by Heewon Kim