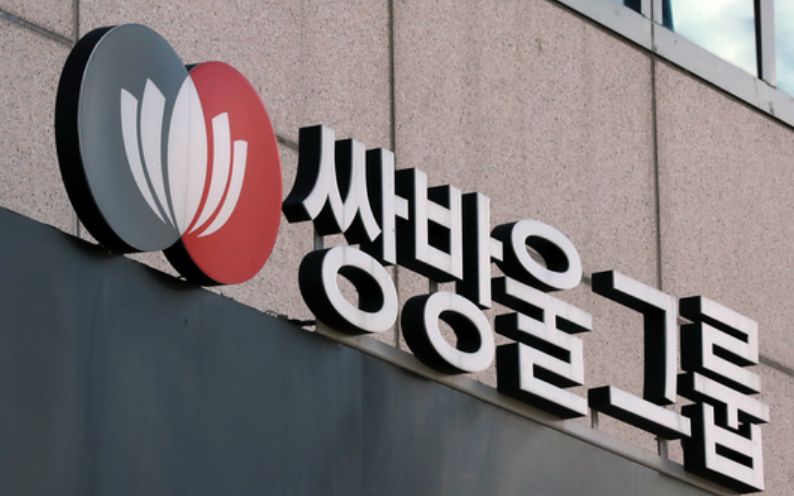 Prosecutors on Monday raided the headquarters of minor conglomerate SBW Group following evidence that the company's employees were involved in smuggling stacks of U.S. dollars into China, possibly with the final destination of North Korea.

Investigators from the Suwon District Prosecutors' Office seized documents and other materials from SBW's headquarters in Jung District, central Seoul, as well as from SBW affiliates Kwanglim and SBW Life Sciences.

Prosecutors believe SBW executives and employees were enlisted to ferry cash to China from January to November 2019, when then-SBW Chairman Kim Seong-tae regularly traveled to Shenyang in northeastern China to meet with officials from Pyongyang's state-controlled Asia-Pacific Peace Committee and the North Korean National Economic Cooperation Federation, based in Shenyang, to negotiate and sign a economic cooperation projects.
Prosecutors believe the cash facilitated deals between SBW Group and the two North Korean companies.

According to prosecutors, some of the meetings between SBW and the North Korean company were attended by the former vice governor of Gyeonggi, Lee Hwa-young, who was recently indicted by prosecutors on charges of taking bribes from an underwear company in return for business favors related to inter-Korean economic projects.

An official from the state prosecution service who spoke on condition of anonymity to the JoongAng Ilbo offered vague details about the sum of U.S. currency allegedly smuggled into China by SBW employees, but said the individual amounts carried by company executives and employees ranged from "tens to hundreds of thousands of dollars."

Prosecutors currently suspect that each of these people exchanged Korean won into dollars and smuggled their stashes out of South Korea by hiding stacks of money between books in their checked luggage.

Under the Foreign Exchange Transactions Act, foreign currency amounts worth more than $10,000 must be reported to customs before leaving the country.

Prosecutors believe that SBW executives and employees did quick turnarounds in China, delivering the U.S. currency to a SBW vice chairman, only identified by his surname Bang, and returning the same day to South Korea. Prosecutors suspect the money was then delivered to North Korean officials.

The agreements with the North Korean companies clinched by SBW Group gave business rights to North Korean minerals, including rare earths, to Nanos, a SBW affiliate now renamed SBW Life Sciences. SBW stocks soared soon after.

SBW employees who were aware of the alleged cash smuggling while it occurred said the workers worried about the criminal consequences of the company's dealings.

"There was a rumor that employees were smuggling foreign currency to China in 2019," a SBW official told the JoongAng Ilbo on condition of anonymity. "There was a lot of concern that employees who participated in currency smuggling might be punished for violating the Foreign Exchange Transactions Act."

SBW Group and its executives are currently under investigation by prosecutors for a raft of allegations.

Prosecutors have already obtained arrest warrants for Kim, as well as current Chairman Yang Seon-gil, on charges of paying Democratic Party (DP) lawmaker Lee Jae-myung's legal fees when he was tried for violating election law in 2018.

Lee's lawyer, Lee Tae-hyung, allegedly received 300 million won ($228,000) from SBW Group during the trial process, and another 2 billion won in SBW stock that he could sell after three years.

Yang is also known to have made significant contributions to Lee's presidential campaign last year, the exact details of which remain unknown.
BY MICHAEL LEE [lee.junhyuk@joongang.co.kr]