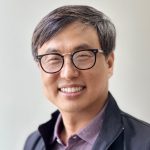 By Inseong Choi
The author is a political reporter of The Korea Daily.
A politician who confidently answers uncomfortable questions is a prepared politician. When I interviewed LA Mayor Karen Bass last month, I asked her something that wasn't in the questions I had sent her in advance. As I added that my question might be uncomfortable, she responded by saying, 'There are no questions that would make the mayor uncomfortable.' Regardless of her answer to the question, it was nice to see her confidence. I thought she was different because she grew up as a civic activist in the field.
Unprepared politicians are prone to trying to impose their philosophy and agenda on a reporter. California State Assemblyman Miguel Santiago, whose constituency includes Koreatown in Los Angeles, seems to lack good communication skills. He doesn't appear to understand the agenda and concerns of the Korean-American community, and his responses to any question always regress back to his policies and campaign. Regardless of his values, his answers are repetitive, with words and sentences easily repeated as if he were doing homework. Perhaps his desperate political career, which began in a difficult environment, played a role.
State Assemblywoman Sharon Quirk-Silva is a former teacher, so her explanations are specific and compelling. I personally found it interesting that she was more passionate about random topics and ideas. It's a unique gesture that she insisted on conducting the interview outdoors instead of in a quiet room. She doesn't try to sound too sophisticated, and her focus has always been on low-income minorities, which can be a plus or a minus for her.
Some politicians are reluctant to communicate with reporters. Young Kim is one of those politicians who is rarely available to the media after an election. Despite explanations from her aides that she's 'busy with legislative activities,' I haven't seen any lengthy interviews with her since the last election. Kim recently gave a video interview to a YouTuber in which she spoke at length about her accomplishments.
That's understandable. It's natural for politicians to find a medium they are comfortable with and adjust the level of speech according to their preferences. Politics is a business too, and they may want to avoid times and places that could harm them. It's normal for politicians. But as a re-elected congresswoman, Kim should ask herself if that's an effective way to communicate in the long run. Maybe it's time to be a little bolder.
Los Angeles City Councilman John Lee is characterized by a 'proxy communication style' that relies heavily on his aides. This is particularly true for the Korean-American media. For each issue, his aide takes the reporter's questions, responds with Lee's answers, and then ends the conversation. It's hard to communicate and engage in further questions and answers. Of course, one could argue that there is a language barrier, but it's also worth considering that some meaning may be lost in translation from English to Korean.
Interviews are not just about answering questions. Word choice, facial expressions, and tone of voice also play a role in establishing credibility. While the councilman is not obligated to speak to reporters, it would be nice to see more opportunities.
If a politician doesn't want to talk to someone, it's because he or she has more to lose than to gain. This is especially true for interviews with media outlets that act as megaphones. But voters want to hear more, they want to ask more, they want to probe more. They want to point things out. Voters will be disappointed if politicians approach this desire in a calculated way.
I would suggest that California State Senator Dave Min, who is currently under fire for his recent DUI case, would be better off explaining and moving on than remaining silent.