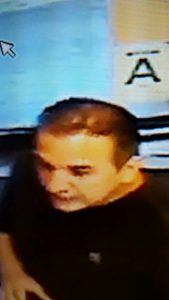 A cunning thief fooling cashiers at businesses in Los Angeles Koreatown has been rampantly active for the last three months, according to alleged victims.
Victims say that a man in his 40s or 50s, who appears to be of a Latin origin, has used the same tactics to pocket a relatively smaller sum of money in Koreatown's hair salon, café and bakery in recent months.
His alleged tactics are simple, but effective. The man walked into the stores and chose an item on sale for less than $10. After handing over a $100 bill to the cashier, he asked for refund shortly after receiving his change.
As he received the $100 bill, he returned the change he received after deceptively replacing the $20 bills with a wad of singles and fives except for one bill that is on the top of the pile he is handing over in exchange.
By the time the cashiers identified the fraud, the suspect was already out of their sight.
"This happened as it happened while the store was extremely busy," said one victim. "I hope other businesses remain safe from this."
By Hyoung Jae Kim