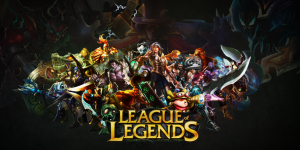 All the gamers must have thought at least once during their gaming years that gaming is useless and a waste of time. Well, more accurately, brainwashed by their parents that it is. Did you ever think that all the time and money you've spent trying to get to the next level or making your character the strongest fully-armed character would do you any good in the future? Now you can go to your parents with a letter of scholarship offer and proudly turn on the computer because UC Irvine is launching an official e-sports initiative this fall, and offering academic scholarships to the students on the team.

Many gamers' dream will come true: a state-of-the-art arena equipped with high-end
gaming PCs, a stage for League of Legends competitions and a live webcasting studio. According to Thomas Parham, vice chancellor for student affairs, "UCI eSports will be built on four pillars: competition, academics, entertainment and community." He said, "We hope to attract the best gamers from around the world, and our academic programs in computer
gaming science, digital arts, computer science, engineering, anthropology, law, medicine, neuroscience and behavior create a strong foundation for research and inquiry related to gaming." According to the University, Los Angeles-based Riot Games – the studio behind League of Legends – has pledged its support for this program and will work with the school to offer a premium League of Legends gaming experience. Ramon Hermann, the head of the collegiate program at Riot Games, said, "We're honored to work with UCI to create a permanent home for gamers on campus and hope this will inspire similar programs at colleges and universities across North America." This initiative will further strengthen the world-wide prospective students' interest in applying to UC Irvine. As UCI has adapted to the 21st century full of technology, it is probable that many schools will join in the near future. 
By Sooahn Ko