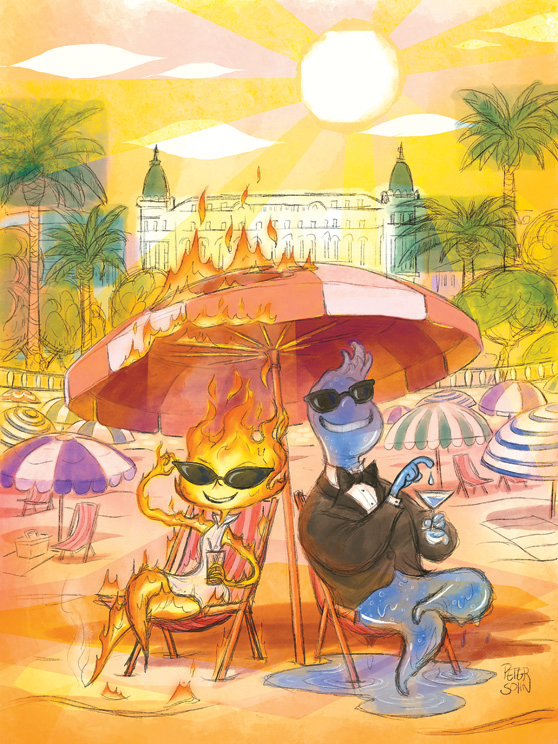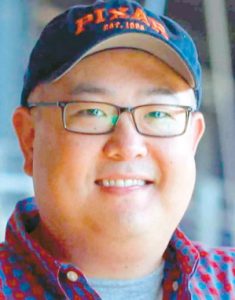 Disney and Pixar's animation film Elemental, directed by a second-generation Korean-American, is holding its world premiere on May 27 as the closing film at the 76th Annual Cannes Film Festival.
This film is the fourth animation by Pixar to be selected for the festival, following Up, Inside Out, and Soul.
Directed by Peter Sohn, Elemental is an animation film set in Element City, where the residents of fire, water, earth, and air live together. It tells the story of Amber, a strong and passionate young woman, and Wade, a funny, quick, and moody guy, who form a friendship and challenge the world they live in.
Peter Docter, Chief Creative Officer at Pixar, said, "Directed by the extraordinary storyteller Peter Sohn, Elemental is so funny, full of heart and, frankly, stunning to see. It was created for audiences to experience on the big screen and I love that it'll make its world premiere at Cannes."
Sohn, a second-generation Korean-American, is an animation filmmaker, screenwriter and artist. After working at Disney and Warner Bros. before joining Pixar Animation Studios in September of 2000, he storyboarded Finding Nemo (2003) and The Incredibles (2004) before directing his first animated feature with The Good Dinosaur in 2015.
He also has an unusual distinction of doing voice work for Ratatouille (2007) and Monsters University (2013). Russell from Up and Squishy from Monsters University are said to have been modeled after Sohn.
Elemental will be released in the U.S. on June 16.
BY YEONHWA JANG [support@koreadaily.com]