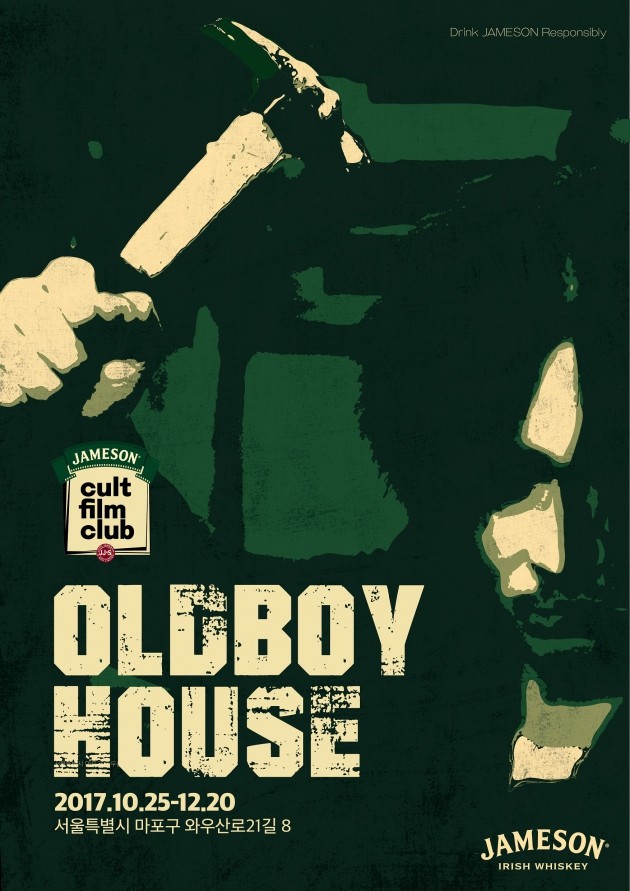 Jameson's Cult Film Club invites movie fans into the Korean mystery crime masterpiece, "Oldboy."
The Oldboy-themed space named "Oldboy Club" is brought to Seoul by the global Irish distiller brand Jameson, as a part of their "Cult Film Club" project, which presents a unique platform where party and film are combined. The event has been offering special experiences to cult film fans across the globe, opening event spaces themed with renowned cult films like "Ghost Busters," "Friday the 13th," and "Predator."
This year in Korea, the whiskey brand brought globally acclaimed Korean film "Oldboy" into presence. The event uses a four-story building to reenact the film using various means.
Visitors can enter the movie scene playing the escape room, which is designed based on the cell in which Dae-su is locked for 15 years. Oldboy Club also brings signature food from the film, namely, fried dumplings and sushi.
Screening of the film is also available at Cinema Zone on the rooftop. The film is screened four times a day, with the screening of highlight scenes available all day.
Jameson Cult Film Club's Oldboy House will be open until December 20.
Oldboy House
Address: 8, Wausan-ro 21-gil, Mapo-gu, Seoul
Hours: Wednesday-Sunday; 3 p.m. – 11 p.m.
Admission: 10,000 KRW
By Heewon Kim