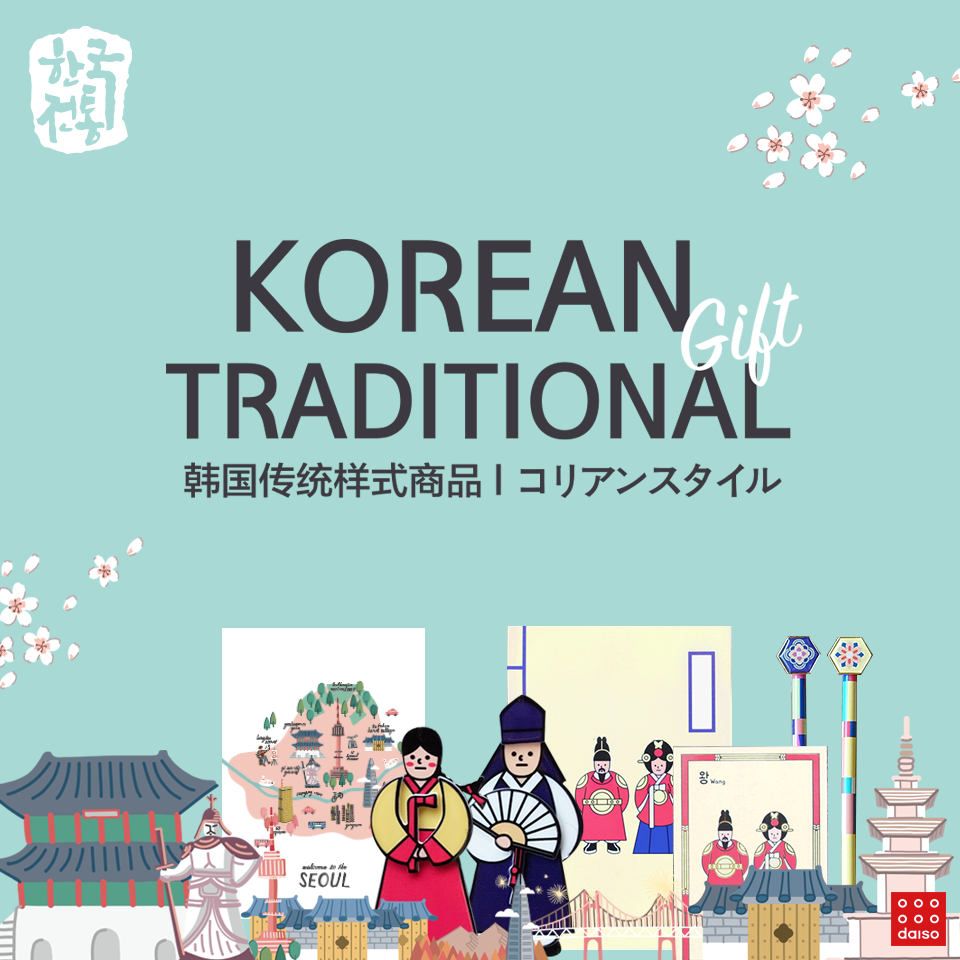 Exploring new places and having a great time there is always exciting, but shopping souvenirs for your family and friends gets troublesome sometimes. As your trip nears the end, you start to roam the streets, wondering which piece of Korea to bring to your loved ones.
Shopping for souvenirs grows even trickier if you have to shop on a budget. Key rings and bookmarkers easily found on Insadong streets look too cheap and you may want something that lasts longer than snacks. If these sound like your story, how about checking out new products from Korea's most popular "dollar shop," Daiso?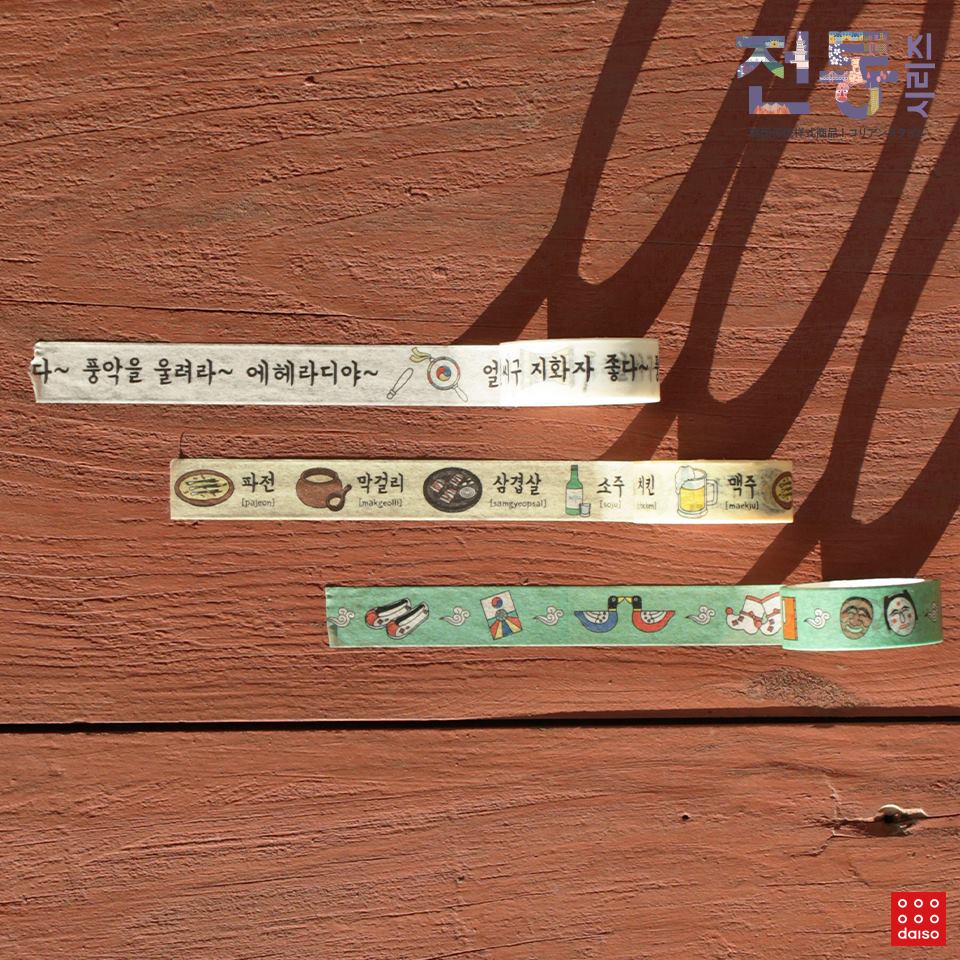 Recently, the retail store has launched a new collection named "Korean Traditional Gift." As the name tells, its new collection comprises affordable souvenir items – most of which are stationeries – reflecting Korean traditions.
Although the concept sticks with Korean "traditions," Daiso's souvenir collection shows a modern twist. For example, stationeries designed with a motif of Korean traditional clothing are distinguished from common gift shop merchandise, by minimal designs depicting key characteristics only.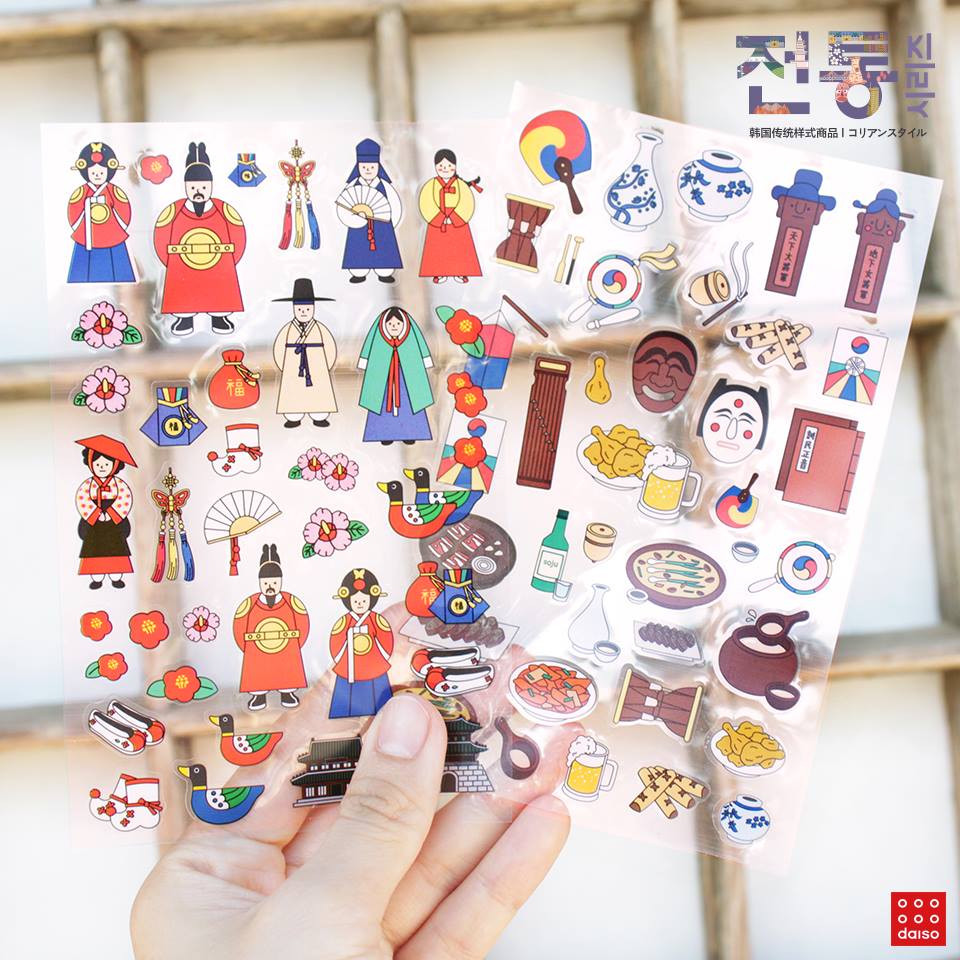 Document holders with illustrations of few key tourist attractions in Seoul and South Korea make a great gift as well. Imagine yourself telling friends about your trip to Korea, spotting places you've been from the map. Although it's nothing fancy, it will be something memorable when accompanied by your memories.
Daiso's Soju shot glasses set is a great souvenir idea for those who love to drink. Each glass has different illustrations with matching phrases written in Korean. You can also make your own gift set by adding a bottle of Soju to it, which is still under $5 total.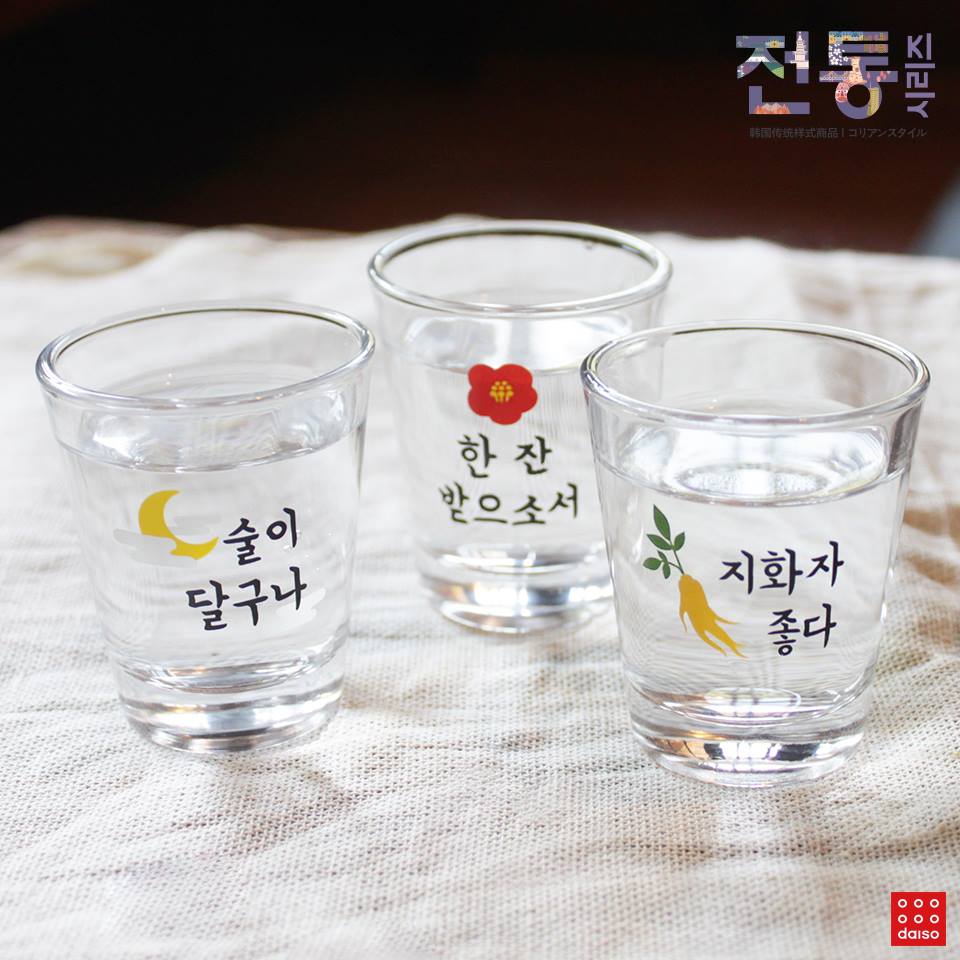 Most items from Daiso's "Korean Traditional Gift" are 1,000 KRW, excluding the Soju glass set, which is 2,000 KRW. You can find the collection from Daiso retail stores located across the country.
By Heewon Kim