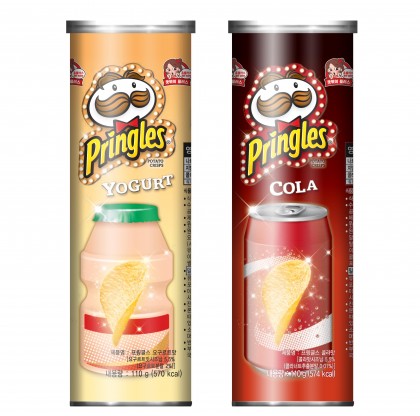 American potato chip brand Pringles has surprised its fans with the most unexpected new flavors – Yogurt and Cola.
The two new flavors, which are exclusively available from South Korean supermarket chain Home Plus, were released last month. The unique mashup of potato chips and beverages surprise people by reenacting the original flavors of yogurt and coke.
Especially, the coke flavor contains a special seasoning that gives the sparkling texture of the soft drink. Those who tried Pringles' new flavors comment that both flavors taste just like the original beverages.
By Heewon Kim