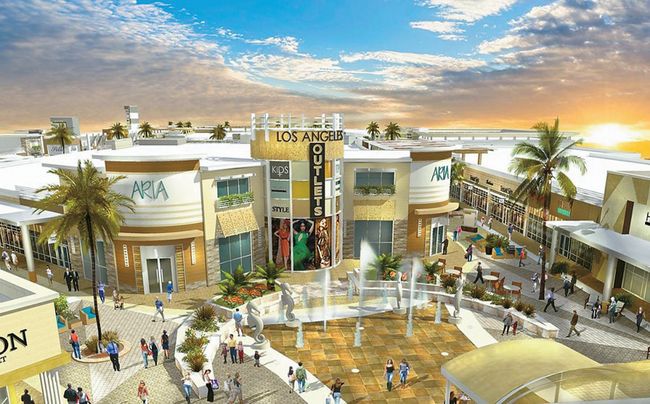 A new massive outlet mall will open in East of Los Angeles.
According to officials, the second LA outlet mall will open at the end of this year, near the 60 Freeway and east of Grand Avenue.
It has been known that about 90 famous brands are to open in the outlet. The building site, which is currently undergoing construction, is 400,000 square feet in total. Also, it intersects the 60 freeway, 57 freeway, and I-71, so it is expected to be an important traffic hub connecting residents of LA, Orange County, and San Bernardino County.
Within 30 miles of the site, there are Anaheim (13 miles), Irvine (23 miles), LA (24 miles), and Long Beach (27 miles). LAX is also 19 miles away from the site. Also, the outlet is surrounded by a stable economic environment as about 1700 populations with an average annual income of $82K live within 60 miles of the area.
In addition, some of the largest corporations are located within 30 miles of the site. These corporations include: Kaiser Permanente, Bank of America, Cedars-Sinai Medical Center, Boeing, and Walt Disney. Also, development companies are expecting Chinese and Korean customers as their main customers as 16 universities are located within 40 miles, such as USC, UCLA, and Cal State Fullerton.
Original article available at http://www.koreadaily.com/news/read.asp?art_id=4962473
Translated by Audrey Joung