tvN's new drama series 'Entourage' will have cameos as many as 67.
Including Kim Tae-ri, who appeared in the drama's first episode on 4th, some of the top stars will appear as cameos such as Ha Jung-woo, Kang Ha-neul, Kim Seong-kyun, Park Han-byul, So Yi-hyun, Oh Dal-soo, Lee Sung-min, Lee El, In Kyo-jin, and Jingoo.
Other than these actors, several top film directors such as Park Chan-wook, Bong Man-dae, and Lee Joon-ik will appear adding more reality. Also, Simon Dominic, San-E, Mamamoo, and IOI members will appear, as well.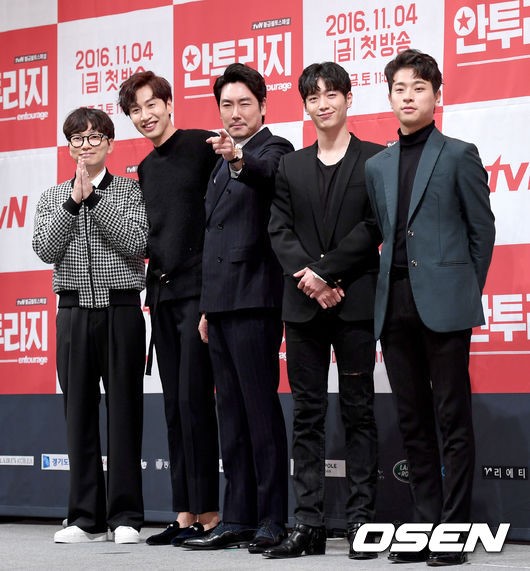 Original article available at http://www.koreadaily.com/news/read.asp?art_id=4739448
Translated by Audrey Joung