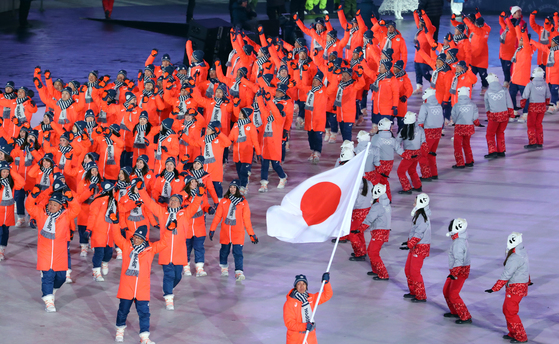 The American news network NBC has apologized after one of its commentators glamorized Japanese occupation of Korea during coverage of the PyeongChang Olympic Games.
On February 11, the Pyeongchang Organizing Committee for the 2018 Olympic and Paralympic Winter Games announced, "We've received an official letter from NBC issued to apologize for insulting Korean citizens with inappropriate comments."
During coverage of the Games' opening ceremony on February 9, NBC's analyst Joshua Cooper Ramo introduced Japan as "a country which occupied Korea from 1910 to 1945."
"But every Korean will tell you that Japan as a cultural and technological and economic example, has been so important to their own transformation," Ramo continued in his comment, which immediately elicited outrage from Koreans.
More than 10,000 signed the petition demanding NBC's apology. According to the organizing committee, NBC responded to the demand by issuing an official apology as well as by stating it on-air.
On February 10, NBC anchor Carolyn Manno said, "We understand the Korean people were insulted by these comments and we apologize." The network also announced that Ramo's assignment at the Olympics will be discontinued.
By Heewon Kim