A series of miraculous rescue cases have been reported in Turkey and Syria on the 6th (local time) with nearly 4,000 people killed in a magnitude 7.8 earthquake.
On the same day, on social media such as Twitter, a short video of a rescue worker rescuing a newborn baby from the wreckage from the Turkey earthquake was shared. Another rescue worker was also caught hurling a blanket to cover a naked newborn.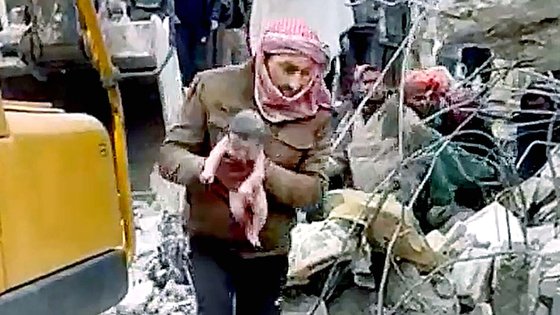 The video hit more than hundreds of thousands of views in two hours. According to Euronews, the baby was safe, but the mother unfortunately did not make it.
In the Kahramanmaraş region of southeastern Turkey, a child was also spotted crawling out of a building wreckage that collapsed after the earthquake.
In the central city of Malatya, a reporter had to stop broadcasting to save a girl in danger in a sudden aftershock during a live broadcast, the British Telegraph reported on the 7th.
According to the report, Yuksel Akalan, a reporter from Turkish media outlet A News, was reporting the earthquake situation live on the 6th, when he found a girl crying in the ruins opposite him. He immediately stopped the broadcast and ran toward the girl.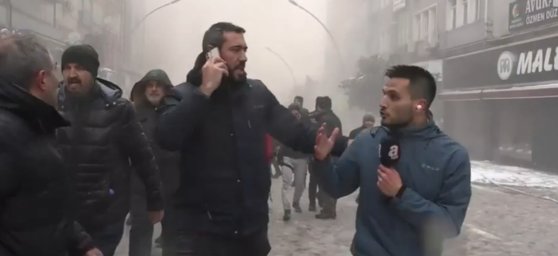 The Telegraph said he held the girl in one arm and evacuated her to safety, patting her on the head to reassure her. He took the girl to her guardian, then resumed reporting.
BY SUH YOUJIN [suh.youjin@joongang.co.kr]