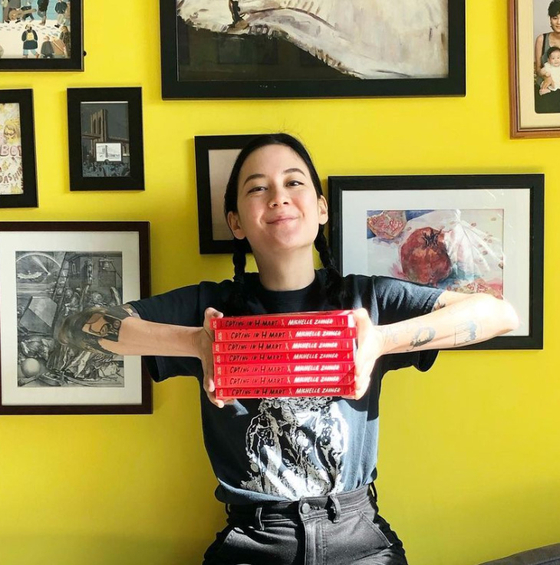 The bestselling book "Crying in H Mart," written by a Korean-American musician, is set to be made into a movie.
"Crying in H Mart" is a memoir that delves into the heartbreaking past of Michelle Zauner, a Korean-American singer and guitarist known for her musical project Japanese Breakfast.
On May 22, Zauner took to Instagram, announcing that her book is being adapted into a film and posing the question, "Who will play Ms. Breakfast?" She is currently holding open auditions for Korean-American female actors between the ages of 18 and 25. Interested candidates are asked to email their creative video introductions, including their location, to Hmartopencallcasting@gmail.com.
The film adaptation of "Crying in H Mart" will be directed by Will Sharpe, most notably recognized for his role as Ethan in the movie "The White Lotus."
Zauner's memoir, "Crying in H Mart," recounts her personal journey as the daughter of a Korean-American mother and an American father. The book centers around Zauner's reflections on memories of her mother at H Mart, a Korean supermarket, following her untimely death from cancer when Zauner was 25 years old.
In the memoir, Zauner explores her struggle with self-identity after losing her mother, who had been her link to South Korea. She depicts the process of remembering her mother through visits to H Mart, where she purchases ingredients for Korean cuisine and cooks them herself.
Initially published as an essay in The New Yorker in August 2018, "Crying in H Mart" quickly gained popularity and became a best-selling book upon its release in April 2021.
Since its publication, the book has remained on the New York Times hardcover nonfiction best-seller list for 67 weeks.
BY SUAH JANG [support@koreadaily.com]