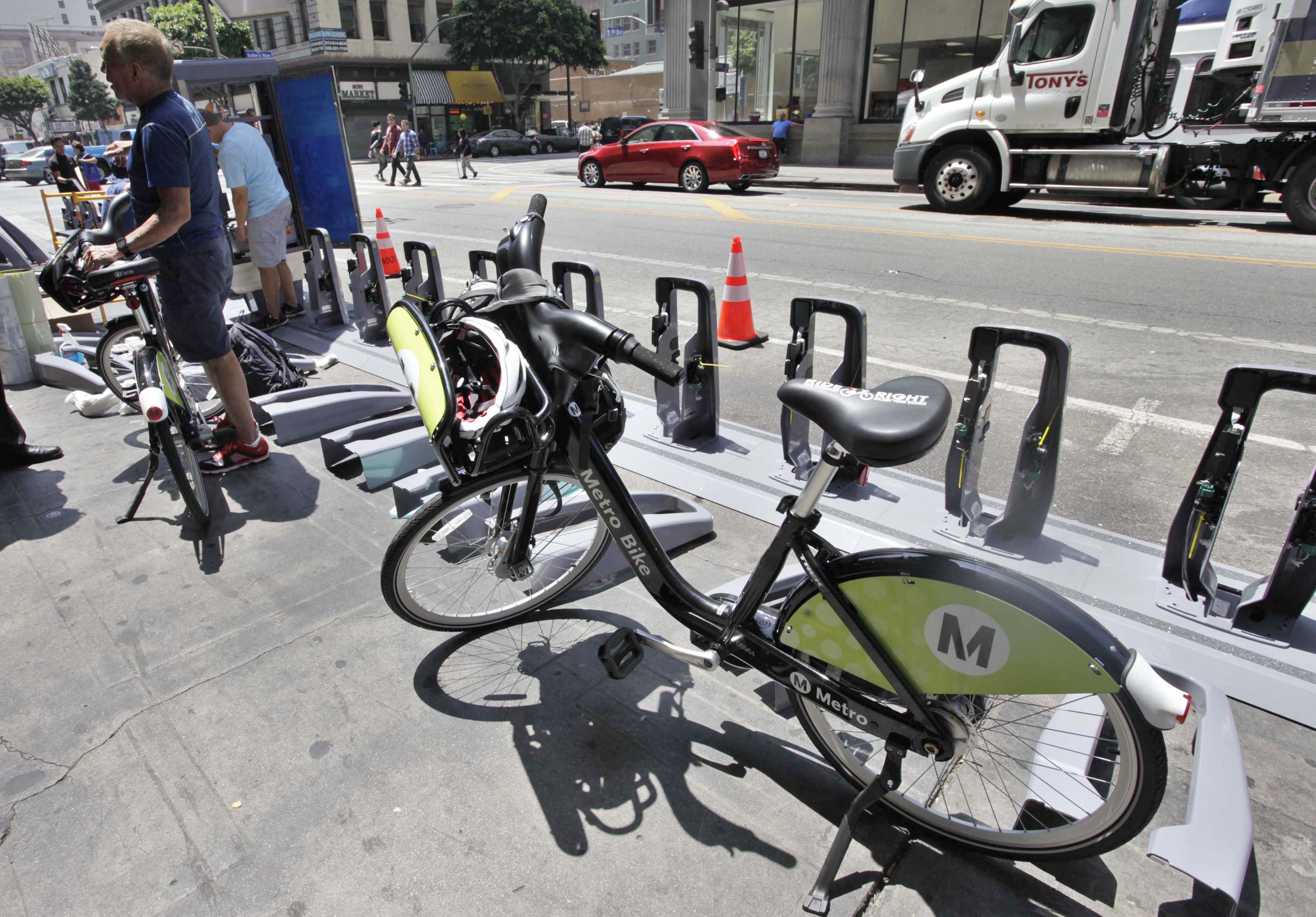 Bike Share is launching today in Downtown Los Angeles area.
With up to 1000 self-service bikes and up to 65 stations available 24 hours, Metro Bike Share will offer convenient access to a fleet of bicycles for short trips and to get to transit on your schedule.
To use one of the bikes available across DTLA, simply purchase a pass online or at allocated kiosks and rent a bike.
As of now, two pass plans are offered: Monthly Pass that costs $20 per month and Flex Pass that costs $40 per year. Walk-up pass, which will charge $3.50 per 30 minutes, will become available in August. For specific rates, visit bikeshare.metro.net/signup.
Metro is also planning to expand Bike Share by provide 7,000 additional bikes. Bike Share will be available in Pasadena in 2017, Koreatown in 2018, University Park in 2018, and Hollywood in 2019.
Please visit bikeshare.metro.net for more information.
Find the original article here
Translated and edited by Heewon Kim