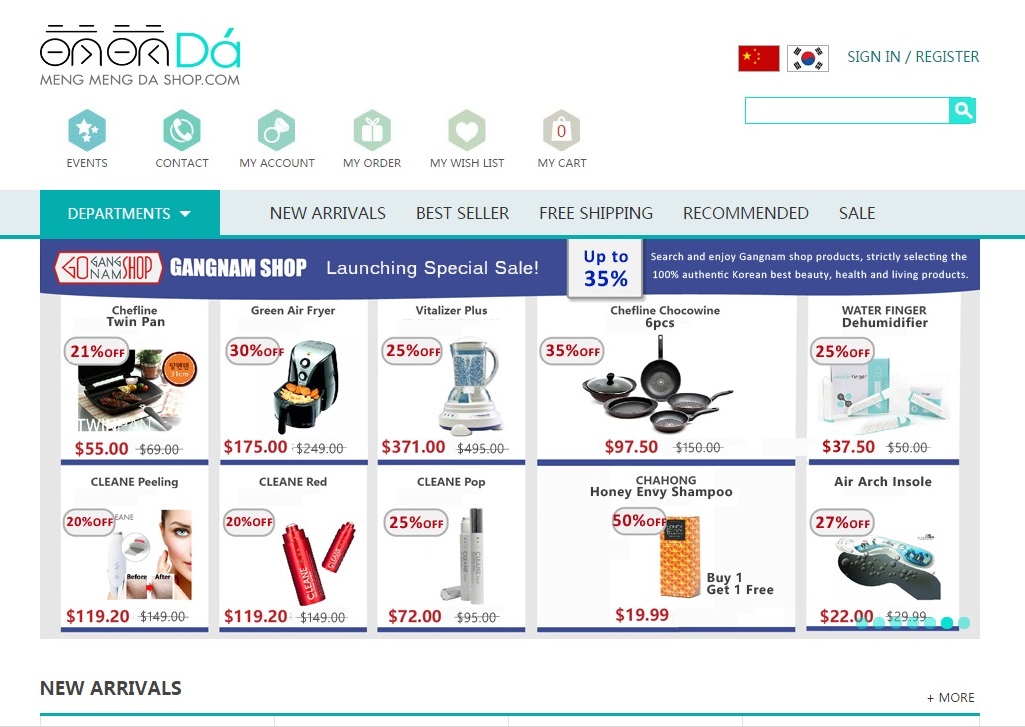 Brandon Lee, the CEO of JobKoreaUSA, launched an online shopping site targeting international customers. This new website, Meng Meng Da Shop, is a B2C-based shopping site designed to introduce some of the best products from Korea to the international customer.
The target customer of Meng Meng Da Shop is mainly Chinese American population or Chinese-speaking population living in the U.S.. The website is expected to gain popularity among those who are affected by the Hallyu wave.
CEO Brandon Lee proudly assured that Meng Meng Da Shop treats only the businesses and products that are carefully tested and approved. Paypal and U.S. bank payment services, Lee made it easier to purchase Korean products from overseas.
As of now, 675 products listed on Meng Meng Da Shop ranges from beauty products from renowned Korean street brands to rice cookers. They are planning on adding various K-pop concert tickers and other Korean contents.
To the business holders, Meng Meng Da Shop offers a convenient platform to expand their businesses overseas. Not only are promotion and marketing tools provided, but translation, design, and more are also supported by this website.
Read the original article here
Translated and edited by Heewon Kim