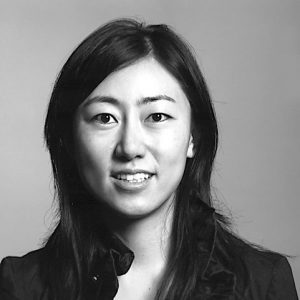 "My business is a love letter to Medicaid for saving my family, " says Jini Kim, a founder and CEO of Nuna, a Medicaid startup.
The New York Times published an article to introduce Nuna, mentioning that Nuna's technology achievement is impressive. Nuna is a San Francisco-based company which collects data from 74 million Medicaid patients and their treatment history, then build a cloud-computing database and provide information to clients.
Jini Kim says that she realized the importance of Medicaid because of her younger brother, who is severely autistic. "Our family would have gone bankrupt without Medicaid," Kim emphasized. "When my brother was 8, he started having monthly grand mal seizures, which are loss of consciousness and violent muscle contractions. The ambulance, hospital, doctor and therapy bills piled up. When I was 9 years old, I helped my Korean immigrant parents to complete the Medicaid application forms. I was too young to understand everything, but I knew for sure that Medicaid saved us."
Kim lives in Hercules in Northern California with her parents and brother. "Taking care of my brother is an everyday challenge to my family. Sometimes I take my brother with me to work to give some time for my parents. My goal is to make the best use of Medicaid for everyone, like my family had been helped by the system."
According to The New York Times, Nuna gives a solution to the problem of traditional health data system. It is difficult and time-consuming to get information in or out, but the new cloud-based technology of Nuna is flexible and interactive. It opens the door to real-time monitoring of emerging disease clusters, billing patterns and program effects.
Ms. Kim was a product manager on Google Health and in late 2013, she became one of the small cadre of Silicon Valley technology specialists called on to fix HealthCare.gov, the application website for health insurance under the Affordable Care Act.
Original article by Joo-Young Hwang
Translated by Narae Lee