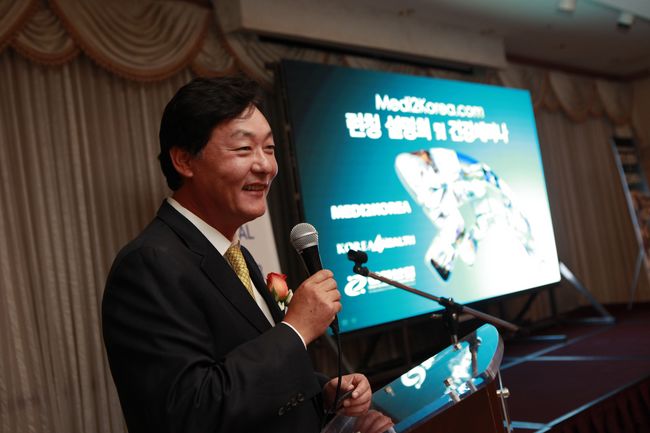 Korean-Americans, many of whom still get their medical needs in their motherland for convenience and affordability, can now use a recently developed online platform that provides them with an easier way to make appointments, according to Chun-Ha Insurance.
In a Tuesday press conference in Los Angeles Koreatown, Chun-Ha Insurance announced the launching of its subsidiary company Medi2Korea, which is designed to connect Koreans in the U.S. to medical facilities in South Korea through an online medical appointment system.
"What's distinct about Medi2Korea is that users get detailed reports of each hospitals' medical examination record, cost, location and other specific information," said Chun-Ha Insurance president Ki-hong Park. "South Korea offers the high quality medical services at an affordable rate, and we've prepared for two years to help Korean-Americans have easier access to it."
Medi2Korea's online platform, which offers 18 of South Korea's finest medical institutions, provides users with an option to request the date of their desired visit to the hospital with final confirmation coming in less than 24 hours after submission.
In addition, Medi2Korea also offers flight and hotel deals for its users. Services in additional languages, including English and Chinese, will be added at a later date.
"Offering medical service to residents of foreign countries is one of South Korea's potential business opportunities," said Woo Jung-hoon, a director general at Korea Health Industry Develop Institute USA. "It's expected that Medi2Korea will play in role in businesses offering quality medical service in Korea at a fairly low price."
By Brian Choi