Korean television network MBC is trying something new with their drama series. On January 26, MBC releases their first "mini-mini drama series," Three Colors of Fantasies.
Three Colors of Fantasies, as the title implies, comprises three different fantasy stories. Produced by MBC and Naver, the drama invites three producers – namely, Kim Ji-hyun, Park Sang-hoon, and Kwon Seong-chan – to each take in charge of a three-episode-long fantasy drama.
First to be aired among the three is Star of the Universe. Starring Exo's Suho and actress Ji-woo, the drama depicts a romantic relationship between a celebrity and his fan who has become a grim reaper after death.
Romance Full of Life stars Yoon Shi-yoon and Jo Soo-hyang. Its plot centers around a sad reality of Noryangjin, neighborhood is Seoul that is crammed with people studying for civil service exams. In the drama, Yoon Shi-yoon makes a transformation into a poor young adult studying for the police exam for 4 years.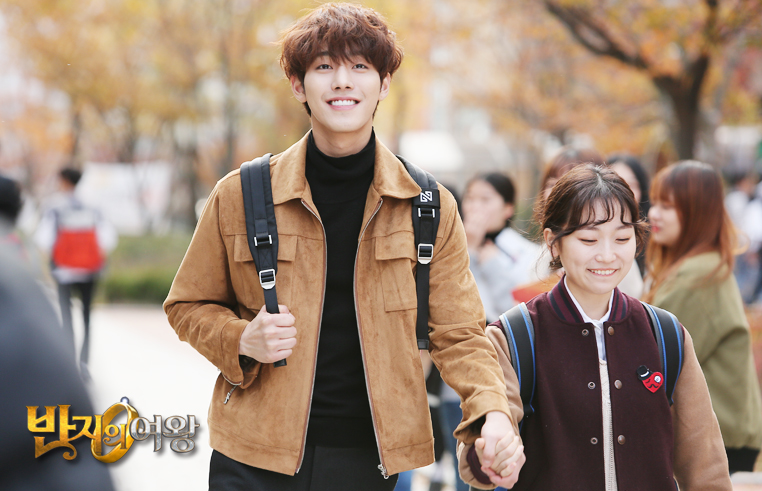 Queen of the Ring is about a common girl who has been succeeded the 'One Ring,' which holds great power to develop a romantic relationship. This last drama to be released stars two of the most popular young actors and actresses, Kim Seul-gi and Ahn Hyo-seop.
Collaborative project of MBC and Naver, Three Colors of Fantasies takes a rather unusual format to release the series. Each episode is pre-released through Naver as a web-drama and the resolutions of stories will be televised few days after the web release.
Previously, MBC and Naver have proved the potential of using two platforms through 2015's popular 2-episode drama, Splash Splash Love. Releasing three dramas of the similar kind in a row, Three Colors of Fantasies aims to create a new broadcasting format.
By Heewon Kim