Mattie Soh (10th grade, Northview High School) and Emma Kim (4th grade, Green Hope Elementary School) have been selected as the grand prize winners of the 42nd annual Student Art Contest, sponsored by Bank of Hope (Chairman Kevin Kim) and organized by the Korea Daily.
This year, a total of 1,430 students applied from across the United States, making it the most competitive competition in the history of the contest. In response, the Korea Daily selected an additional 40 students from the original 200 winners, bringing the total number of honorable mentions to 240.
The full list of winners can be found on the website (artcontest.koreadaily.com) and the Korea Daily's education portal (edubridgeplus.com). The Metaverse Exhibition is operated by the IT company 'Ohhh Inc.' through its proprietary service, Camille World.

▶Bank of Hope CEO Award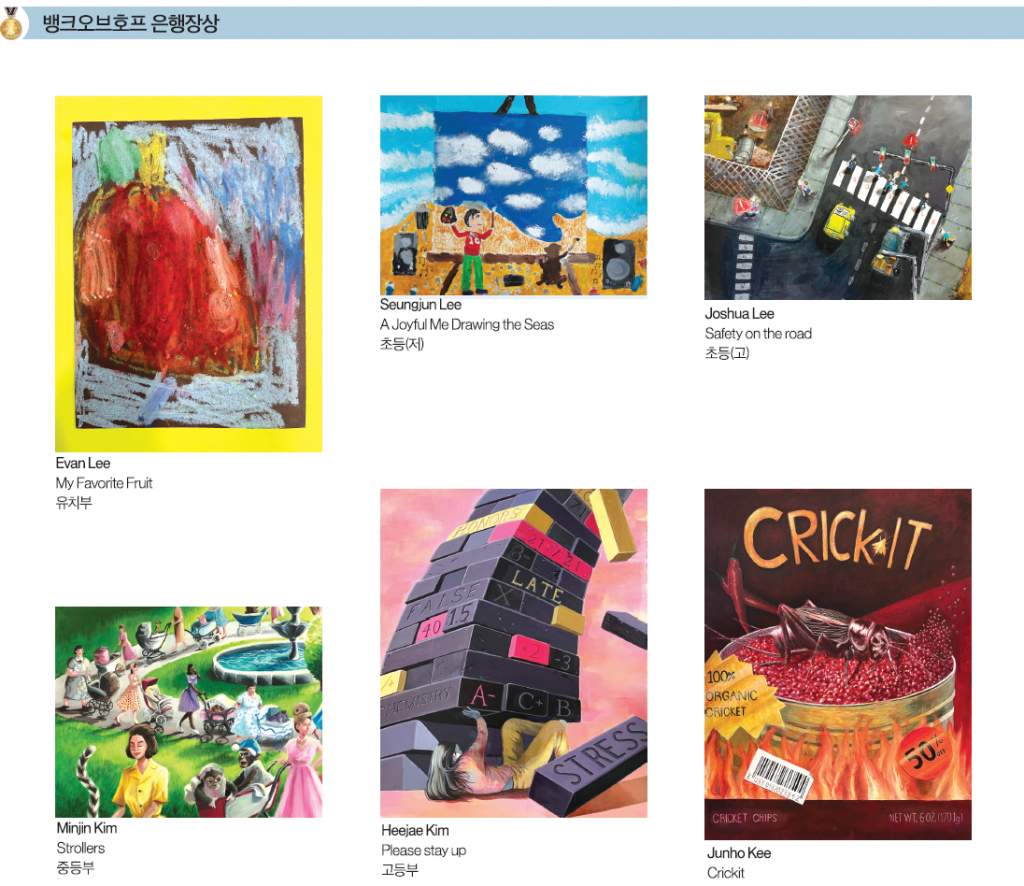 ▶The Korea Daily CEO Award
Starting today, an online exhibition will be held on the contest's website, and unlike previous years, this year's Metaverse Exhibition will be held separately for the winners of the grand prize and the Korea Daily CEO prize (visit Metaverse Exhibition).