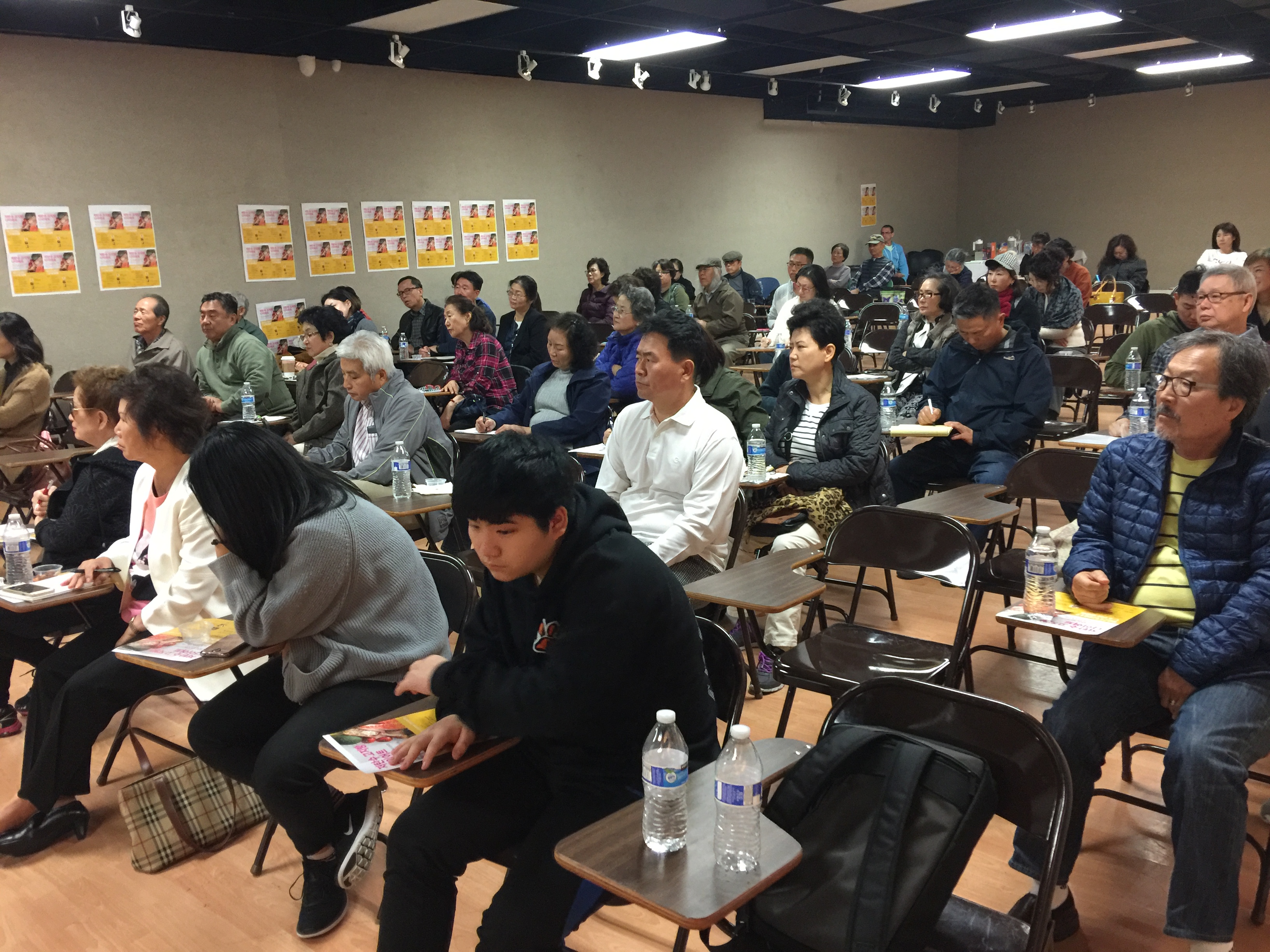 "Eating right will keep you healthy. What and how you eat is really important."
A seminar on 'low carb high fat' diet took place at Joins America Inc. in LA Koreatown for the first time on the 11th. About 100 people attended the conference.
Han Kyung Jo, director of the Imperial Wellness Clinic, stated, "Diseases such as diabetes, hypertension, and obesity cannot be simply cured through metabolic syndrome. Insulin resistance is the main cause for these diseases and the outcome is either cardiac disorder or stroke. Taking medicine is merely a symptomatic treatment."
Jo added, "Metabolism differs according to age, gender, and basic metabolism. A college student is different from a middle-aged woman. Thus their diet methods must also be different. Obesity is not caused by genetic reasons; only 8% accounts to genetics."
He also mentioned that regulation of food is four times more effective than exercising for a perfect diet.
Three topics that were mainly mentioned during the seminar were: • switching from accumulation of fat to lipolysis • 6 kinds of hormones for losing weight • treatment without taking diabetes, hypertension, and cholesterol pills. There was also a Q&A session with President of Low Carb USA Doug Reynolds and Tony Cohen of Pruvit regarding problems related to high fat consumption.
Original article available at http://www.koreadaily.com/news/read.asp?page=1&branch=LA&source=LA&category=&art_id=5010824
By Byung-Hee Jang
Translated by Ellen Kim