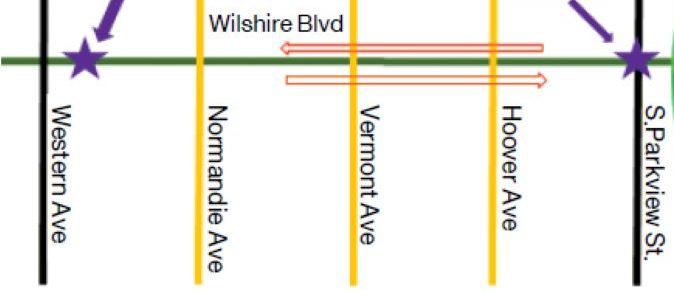 The 10th Annual LOVE SHARE 5k/10k run/walk, presented by the Korea Daily and organized by Happy Village, is set to commence at 8 a.m. on September 16, starting from the intersection of Wilshire Boulevard and Western Avenue in the heart of LA's Koreatown.
Endorsed by the State of California, the event, carrying the theme "Stop the Hate & Sharing and Love Community," promises to attract thousands of people. This includes Korean American elite athletes and enthusiastic runners from LA Koreatown and surrounding areas, alongside the general public, students, and neighbors from diverse backgrounds.
District 10 Councilwoman Heather Hutt, who represents Koreatown, is expected to join, cheering participants and walking alongside them.
Participants will set off from the Wiltern Theater, using it as both the starting and finishing point. The route will lead them down Wilshire Avenue, weaving through an urban backdrop, before looping back via MacArthur Park.
To ensure a smooth experience for all, a staggered start time will be implemented for participants with disabilities, minimizing potential overlap and congestion with the general cohort.
For the safety of everyone involved, the Los Angeles Department of Transportation will enforce a road closure spanning 1.8 miles, from Wilshire and Western avenues to Parkview, between 7:30 a.m. and 10 a.m. Additionally, closures will begin as early as 5 a.m. at Wilshire and Oxford avenues – the event's stage location – and continue until noon when the event concludes.
Attendees seeking parking can use the Madang Mall parking garage located at Western and 6th streets, which will be free between 6 a.m. and 11 a.m. Street parking around the event venue is also an option, though standard fees will apply.
Safety remains paramount. The 10th District Councilwoman's office is collaborating with the Olympic Police Department and the Los Angeles County Fire Department – Station 13, which serves Koreatown, to station safety personnel strategically. Their presence is aimed at both reducing inconvenience and ensuring the event's overall security.
Dr. Huki Ryu from Hills Acupuncture Clinic will be present at the medical booth, assisting participants as needed. Moreover, members of the Photographers Society of Southern California will be on-site capturing memorable moments.
An official representing the State of California, the event's sponsor, expressed gratitude to the Korea Daily, saying, "We appreciate the Korea Daily's initiative in fostering an event that brings together Koreans and local residents for a shared activity. Through this gathering, we aspire to fortify community bonds, encouraging understanding and cultural exchange."
BY NICOLE CHANG    [chang.nicole@koreadaily.com]