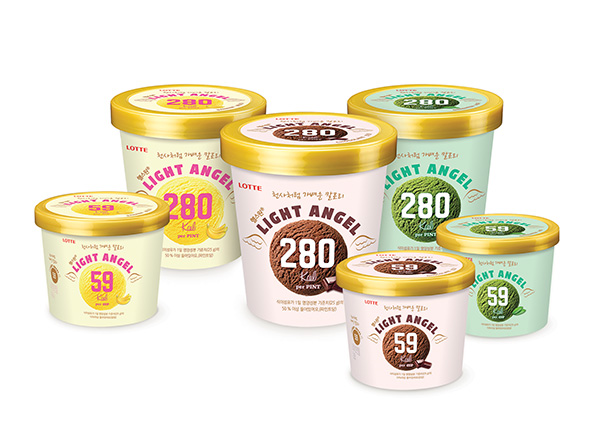 Lotte Confectionery is to release a light-calories ice cream product for the first time in Korea.
Light Angel, which is available in two sizes – pint and cup – will be launched with three flavors, namely Chocolate, Green Tea, and Banana.
Each pint contains 280 calories, which is 1/3 of regular ice creams. Each cup of Light Angel contains 59 calories. The product does not use sugar but uses natural sweetener Steviol glycosides.
25 grams of serving contains 12.5 grams of fiber, which equals to the half of recommended daily intake.
Light Angel will be available online in February and will expand the sales to the offline as well.
By Heewon Kim