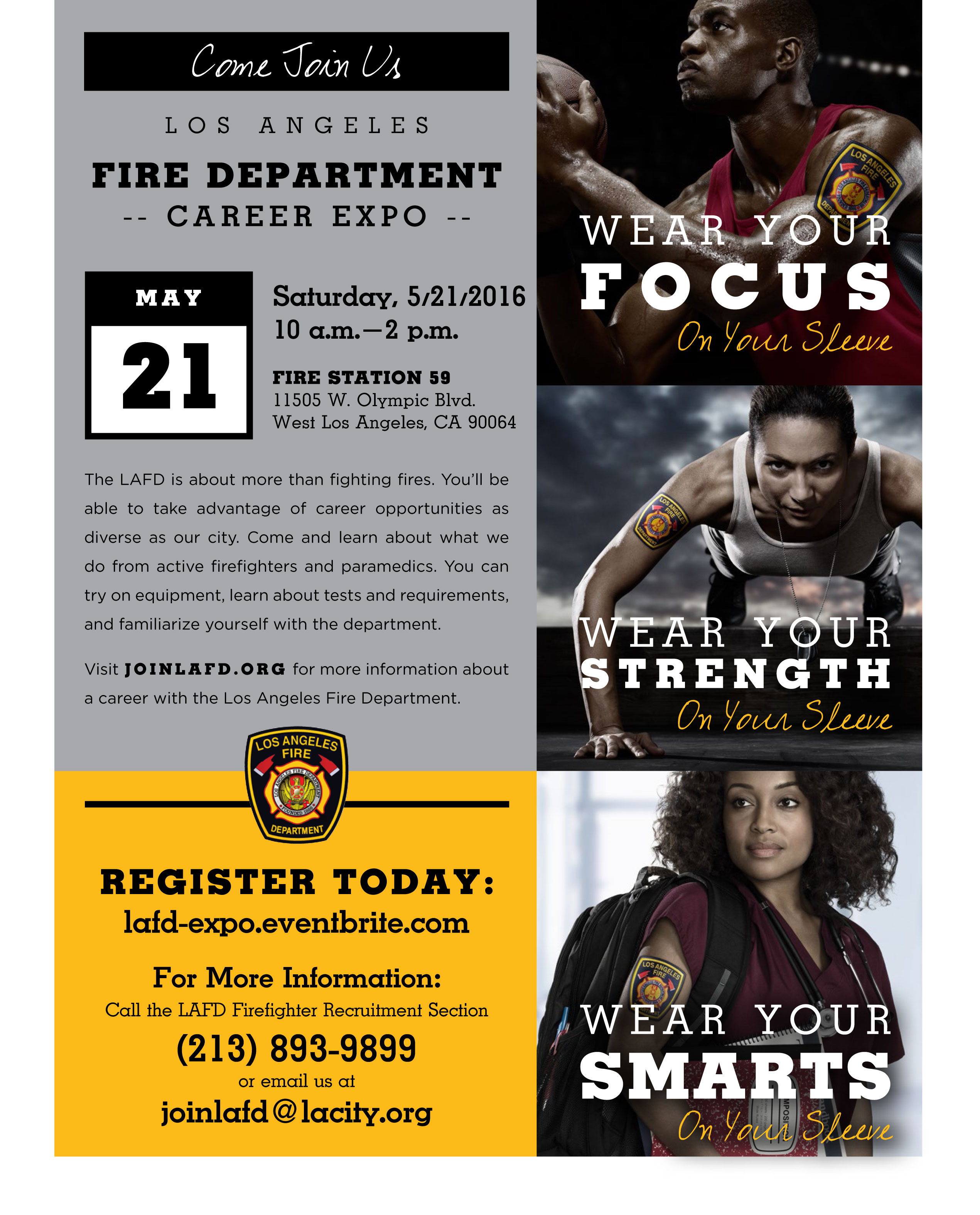 Becoming a firefighter is about community service and making a difference in people's lives.
Right here in L.A., LAFD is looking for strong, smart and caring women and men who have what it takes to make a difference.
Join Fire Chief Ralph M. Terrazas and meet active firefighters and paramedics at the LAFD Career Expo on Saturday, May 21, 2016 from 10 a.m.- 2 p.m. at Fire Station 59, 11505 W. Olympic Blvd., Los Angeles, 90064.
Register at lafd-expo.eventbrite.com.
Join L.A.'s bravest women and men and wear your strength on your sleeve!
Go to joinlafd.org for information on minimum requirements and the firefighter testing process. Contact LAFD Firefighter Recruitment Section at (213) 893-9899 or joinlafd@lacity.org.